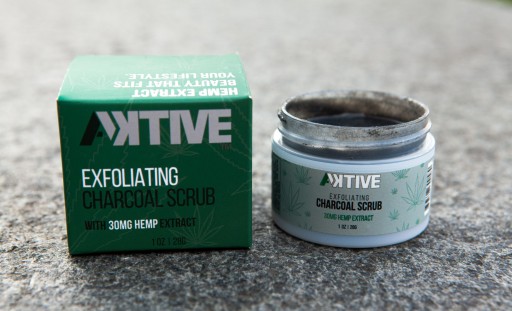 SOUTHLAKE, Texas - December 26, 2019 - (
Newswire.com
)
​​The National Institutes of Health warns that increasing air pollution and other environmental problems are taking a toll on the skin health of individuals worldwide – causing aging, pigmentation, acne and even cancers. The health and beauty experts at Aktive are putting a little charcoal to work to help improve skin, with the recent release of its Charcoal Face Scrub and Mask. It's the latest addition to the company's suite of results-driven, all-natural products.
According to Jennifer Wolbers, founder, Aktive, the activated charcoal in the new Charcoal Face Scrub and Mask fits that bill with its high absorption powers that trap and remove toxins from the skin. The scrub and mask are also comprised of broad-spectrum hemp CBD and other natural ingredients, which may help to eliminate dust, dirt and pollutants and restore skin density, firmness and moisture.
"Charcoal has been an ingredient in beauty products for as long as there are records of such things. Interestingly enough, as we research effective natural solutions to the health and beauty challenges of today, we are increasingly looking to what has worked in the past," explained Wolbers. "The benefits of charcoal are really catching on in the industry, and Aktive has taken that to the next level by pairing it with hemp extract and our innovative product delivery systems."
In product and consumer beta studies, Aktive's Charcoal Face Scrub and Mask skin care regimen was shown to:
·       Remove environmental toxins
·       Moisturize and deep cleanse without drying or irritating
·       Remove dead skin and boost skin energy
·       Smooth skin texture and tone
·       Aid in removing blemishes
​Aktive offers a full line of products for people and pets that are infused with hemp extract nutrition to help with skincare, energy, sleep, pain relief and general wellness. All its products are gluten-free and go through extensive third-party testing, as well as being sourced in the United States. They contain only non-GMO hemp that contains less than 0.3 percent THC and are not tested on animals. Central to its mission is its pledge to give back in research, education and support to the communities where it does business and as well as to the overall health and beauty industry.
For more information on Aktive Charcoal Face Scrub and Mask, go to aktivetoday.com.
For media inquiries, contact: ​Jennifer Wolbers, 800-287-1513 or jenniferw@nvipllc.com.
Press Release Service by
Newswire.com
Original Source:
Aktive Adds Charcoal to Its Skin Care Line to Help Users Combat Damaging Effects of Pollution