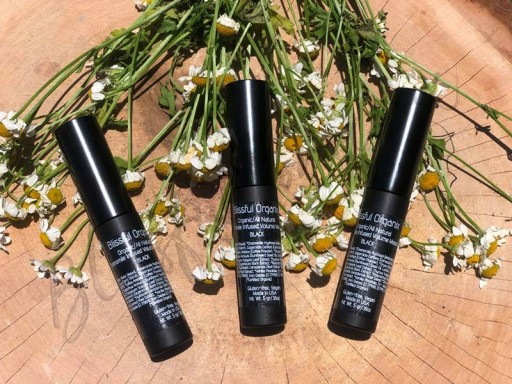 LOS ANGELES - January 6, 2020 - (
Newswire.com
)
Blissful Organix, a family-owned small shop makeup line, recently released a line of cosmetic products which are devoid of toxins, suitable for vegans and cruelty-free. This line of products can be found at their recently updated website.
Each of these products are created to be "non-GMO." That means that these products contain no "genetically modified organisms." Many cosmetic products contain plants, animals, or other organisms with altered genetic material that does not occur naturally. Blissful Organix products, however, contain none of those altered organisms. 
Additionally, this line of cosmetics is "non-toxic" as well as "organic all natural." This means that the products contain ingredients that come solely from nature. The ingredients in these cosmetics have been proven to be safe to use on sensitive skin, without any of the risks and downsides associated with using products that contain some toxins.
These products are never tested on animals in any way, hence being labeled "cruelty-free." The small-batch process by which these cosmetics are created was specifically designed and tested to be vegan-friendly.
"In Blissful Organix, we only use the highest quality ingredients. That means that they have to be genuine. We don't believe in beauty products that use toxins, or ones that have been tested on animals. That's why our products not only make you look great, but they provide real, authentic nourishment to your skin. Instead of worrying about how these products are going to negatively affect your skin, you can just enjoy the natural, luminous glow and delicate finish that minimizes, if not outright eliminates, fine lines, pores, any other imperfections," said a spokesperson from Blissful Organix.
Blissful Organix currently offers an online sale to customers: 20% off of a whole purchase with the code "blissful."
For more information about non-toxic makeup, vegan-friendly makeup, or to make a press inquiry, contact Blissful Organix Cosmetics, 6131 Orangethorpe Avenue Suite 340, Buena Park, CA 90620, (714) 949-3778. 
Related Links
organic makeup
non toxic makeup
Press Release Service by
Newswire.com
Original Source:
Blissful Organix Unveils Non-Toxic, Vegan-Friendly and Cruelty-Free Makeup Line