Where Are LYFT & the Ride-Share Space Headed?
February 21, 2020 at 15:25 PM EST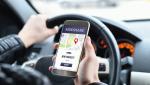 In its recent Q4 report, ridesharing company Lyft came in ahead of revenue and earnings estimates. The company brought in revenue of $1.02 billion, representing a 52.4% increase from the same quarter last year when the company logged revenues of $669.57 million. The company, which competes against...