Tickers: XTSX:EYC, PINX:EYCCF
Tags: #Healthcare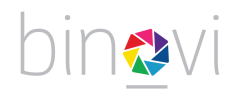 March 20th, 2020 - TheNewswire - Toronto, ONT, Canada - Eyecarrot Innovations Corp., (TSXV:EYC) | (OTC:EYCCF) has shared a guide to its users encouraging them to continue to run their practices remotely using the Binovi Platform to continue treating their patients during the COVID-19 outbreak. Using the many features of both Binovi Pro and Binovi Coach, optometric practices can continue to treat patients from a distance, allowing staff and their patients to both continue with social distancing and self-isolation while staying on top of their therapy.
"Having consistent access to therapy activities, guidance, and the expertise of their care teams is key to continued progress and, ultimately, better human performance overall. We are more than happy to help our clients continue treating their patients through the COVID-19 outbreak in a safe manner," commented Adam Cegielski, CEO and Founder of Eyecarrot.
The Binovi Platform allows clinicians to track patient progress remotely, reviewing profiles at any time, and assigning new and updated treatment plans that update in Binovi Coach in real time. The integrated multi-media instructions allow patients to accurately follow their prescribed activities from home as normal, while the included secure messaging allows for communication between patients and their care teams to answer any questions and provide updates. In addition, resources in Binovi Academy, part of Binovi Pro, are available to clinicians looking to broaden their knowledge base.
About Eyecarrot Innovations Corp
Eyecarrot is a human performance technology company that has developed Binovi , a hardware and software-centered platform. Binovi combines hardware, software, specialized expert knowledge, and unique big data insights in order to deliver customized one-on-one training and treatment. Binovi is designed for vision optimization and the enhancement of cognitive skills related to human performance. We are working together under a common banner to help neuro-optometry, vision rehabilitation, and vision performance professionals gain measurable results in less time, and with less effort.
About Binovi Academy
Binovi Academy is an eBook-based content delivery system tightly integrated into Binovi Pro and combines expert knowledge from a pool of industry leaders and influencers in the form of an interactive, multimedia e-book with additional Binovi Pro content such as sports vision training and therapy protocols as well as video-based activity sets, test configurations (for the Binovi Touch application), and more.
Adam Cegielski
President | CEO
Adrian Makuch
Head of Corporate Development
Investor Relations
Toll-free: 1 (844) 866-6162
https://www.eyecarrot.com/investors/
Forward looking information:
Certain statements contained in this news release constitute "forward-looking information" as such term is used in applicable Canadian securities laws. Forward-looking information is based on plans, expectations and estimates of management at the date the information is provided and is subject to certain factors and assumptions, including, that the Company's financial condition and development plans do not change as a result of unforeseen events and that the Company obtains regulatory approval. Forward-looking information is subject to a variety of risks and uncertainties and other factors that could cause plans, estimates and actual results to vary materially from those projected in such forward-looking information. Factors that could cause the forward-looking information in this news release to change or to be inaccurate include, but are not limited to, the risk that any of the assumptions referred to prove not to be valid or reliable, that occurrences such as those referred to above are realized and result in delays, or cessation in planned work, that the Company's financial condition and development plans change, and delays in regulatory approval, as well as the other risks and uncertainties applicable to the Company as set forth in the Company's continuous disclosure filings filed under the Company's profile at www.sedar.com . The Company undertakes no obligation to update these forward-looking statements, other than as required by applicable law. Neither TSX Venture Exchange nor its Regulation Services Provider (as that term is defined in the policies of the TSX Venture Exchange) accepts responsibility for the adequacy or accuracy of this release.
Copyright (c) 2020 TheNewswire - All rights reserved.