Tickers: XTSX:EYC, PINX:EYCCF
Tags: #Healthcare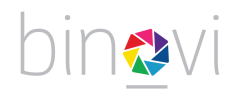 Toronto, ON, Canada - TheNewswire - Tuesday April 14th, 2020 - Eyecarrot Innovations Corp., (Eyecarrot) (TSXV:EYC) | (OTC:EYCCF) is pleased to announce that it has shipped over 400 Binovi Touch units into the marketplace. With over 1500 practices in 20 countries using the Company's products (Wayne Saccadic Fixator & Binovi Touch), the Company continues to grow its base of monthly recurring revenue through the development of strategic alliances with neurovision training facilities, including world class sports teams, athletic training organizations, vision training clinics, and concussion recovery centers. It is the company's goal to exit 2020 with an installed base of 2500 Binovi Touch Units.
To meet this objective, the company has been actively pursuing strategic alliances with sports training organizations to gain further market exposure, with more to come in the near. These alliances will expose the Company to tens of thousands of athletes globally. Sports teams and high performance athletic training organizations are realizing the benefit of neurovision training to augment their physical training regimen. With the current COVID-19 pandemic and the isolation measures being taken to minimize exposure to coronavirus, athletes are looking to hone their skill set, including the gained performance advantages of neurovision training. This has led to a heightened level of interest in the Binovi Touch Platform. The company is not constrained by distribution problems due to COVID-19 and does not anticipate delivery problems of the product.
"Working with our suppliers, we have streamlined our manufacturing process to improve the reliability and performance of Binovi Touch. This latest generation of devices has brighter and more consistent light, improving stimulus recognition when combining multiple devices together for a larger field of view. This continuous innovation is a core tenet of everything we do at Eyecarrot," commented Sam Mithani, CTO.
This achievement marks another major milestone in the continued evolution of the Company's product fulfillment and distribution goals.
"As we seek to strengthen our global footprint, continuous innovation and timely order fulfillment represents a key milestone in our overall growth," said Adam Cegielski, Eyecarrot Founder + CEO. "Product demand within sustainable markets outside of Canada demonstrates our commitment to deliver world-class human performance products across all of the markets we serve."
For additional information, please visit our info page on the Binovi Platform and or https://www.binovitouch.com/.
About Eyecarrot Innovations Corp
Eyecarrot is a human performance technology company that has developed Binovi , a hardware and software-centered platform. Binovi combines hardware, software, specialized expert knowledge, and unique big data insights in order to deliver customized one-on-one training and treatment. Binovi is designed for vision optimization and the enhancement of cognitive skills related to human performance. We are working together under a common banner to help neuro-optometry, vision rehabilitation, and vision performance professionals gain measurable results in less time, and with less effort.
Adam Cegielski
Founder | CEO
Sam Mithani PhD
Chief Technology Officer
Toll-free: 1 (844) 866-6162
https://www.eyecarrot.com/investors/
Certain statements contained in this news release constitute "forward-looking information" as such term is used in applicable Canadian securities laws. Forward-looking information is based on plans, expectations and estimates of management at the date the information is provided and is subject to certain factors and assumptions, including, that the Company's financial condition and development plans do not change as a result of unforeseen events and that the Company obtains regulatory approval. Forward-looking information is subject to a variety of risks and uncertainties and other factors that could cause plans, estimates and actual results to vary materially from those projected in such forward-looking information. Factors that could cause the forward-looking information in this news release to change or to be inaccurate include, but are not limited to, the risk that any of the assumptions referred to prove not to be valid or reliable, that occurrences such as those referred to above are realized and result in delays, or cessation in planned work, that the Company's financial condition and development plans change, and delays in regulatory approval, as well as the other risks and uncertainties applicable to the Company as set forth in the Company's continuous disclosure filings filed under the Company's profile at www.sedar.com . The Company undertakes no obligation to update these forward-looking statements, other than as required by applicable law. Neither TSX Venture Exchange nor its Regulation Services Provider (as that term is defined in the policies of the TSX Venture Exchange) accepts responsibility for the adequacy or accuracy of this release.
Copyright (c) 2020 TheNewswire - All rights reserved.