Tickers: XTSX:EYC, PINX:EYCCF
Tags: #Healthcare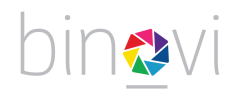 Toronto, New York - TheNewswire - May 6th, 2020 - Eyecarrot Innovations Corp., (Eyecarrot) (TSXV:EYC) | (OTC:EYCCF) | (2EYA:GR), a leader in human performance neurovision software and hardware, is pleased to announce that it has integrated Zoom (NASDAQ:ZM) video conferencing into the Binovi Training Live initiative. Using the real-time capabilities of Zoom conferencing to connect with its network of approximately 20,000 industry professionals, the company is conducting training on Binovi Pro and Binovi Coach applications, including an active customer success Q&A discussion.
Zoom meetings provide live moderated question-and-answer sessions supported by simple registration to the Binovi Platform. Binovi enhances the active management of vision training patients within a diverse client community of neurovision specialists.
"We are forging forward with Zoom integration and have created a tremendous amount of value for our relationships using our Binovi Pro, Binovi Coach, and Binovi Academy resources. With the spread of COVID-19, governments, learning institutions, and businesses are facing a huge paradigm shift to a remote work, training, and eLearning culture. This shift has created an increase in demand for resources to continue operating as close to "status quo" which will lead to a greater adoption of our platform amongst care providers. We are happy to have built a platform that was designed for supporting patients and athletes remotely," stated Adam Cegielski, Eyecarrot CEO.
With the global coronavirus pandemic disrupting all large gatherings, demand for remote training is surging, which will undoubtedly drive awareness and adoption of the company's webinar conferencing and remote training platform. Many global companies including Microsoft (NASDAQ: MSFT), Google, Amazon (NASDAQ: AMZN) and Salesforce have enforced work-from-home policies amid the spread of COVID-19. Enforced social distancing protocols have also increased demand for Eyecarrot's software as optometry clinics, sports vision specialists, and related industry conferences have suspended traditional services, with employees adopting a work-from-home routine.
"By leveraging Zoom's video conferencing platform, we're able to extend our presence beyond our usual face-to-face meetings and demonstrate the value and power of the Binovi Platform to prospective users, new users, and existing users, in an effective manner. We plan on further integrating Zoom's technology into our own as we move forward," commented Sam Mithani, Eyecarrot CTO.
Recent Eyecarrot News in 2020:
- Eyecarrot Sports Vision Partnership with Eli Wilson Goaltending Redefines How 50,000 Aspiring Goalies See the Game
- Eyecarrot Innovations Corp. to Acquire ConnectMe Lead Monetization SAAS
- Eyecarrot Encourages Clinics to Work Remotely with Binovi Pro Patient Care
- Eyecarrot Featured in BTV-Business Television Video Article Exploring Companies Using Innovation to Drive Success
- Eyecarrot Announces Vision Training Partnership Agreement with the Dallas Stars
- In Depth - Using Binovi for Remote Care
For additional information, please visit https://www.eyecarrot.com/investors
About Eyecarrot Innovations Corp
Eyecarrot is a human performance technology company that has developed Binovi , a hardware and software-centered platform. Binovi combines hardware, software, specialized expert knowledge, and unique big data insights in order to deliver customized one-on-one training and treatment. Binovi is designed for vision optimization and the enhancement of cognitive skills related to human performance. We are working together under a common banner to help neuro-optometry, vision rehabilitation, and vision performance professionals gain measurable results in less time, and with less effort.
Adam Cegielski
Founder | CEO
Sam Mithani PhD
CTO
Investor Relations
Toll-free: 1 (844) 866-6162
https://www.eyecarrot.com/investors/
Forward looking information:
Certain statements contained in this news release constitute "forward-looking information" as such term is used in applicable Canadian securities laws. Forward-looking information is based on plans, expectations and estimates of management at the date the information is provided and is subject to certain factors and assumptions, including, that the Company's financial condition and development plans do not change as a result of unforeseen events and that the Company obtains regulatory approval. Forward-looking information is subject to a variety of risks and uncertainties and other factors that could cause plans, estimates and actual results to vary materially from those projected in such forward-looking information. Factors that could cause the forward-looking information in this news release to change or to be inaccurate include, but are not limited to, the risk that any of the assumptions referred to prove not to be valid or reliable, that occurrences such as those referred to above are realized and result in delays, or cessation in planned work, that the Company's financial condition and development plans change, and delays in regulatory approval, as well as the other risks and uncertainties applicable to the Company as set forth in the Company's continuous disclosure filings filed under the Company's profile at www.sedar.com . The Company undertakes no obligation to update these forward-looking statements, other than as required by applicable law. Neither TSX Venture Exchange nor its Regulation Services Provider (as that term is defined in the policies of the TSX Venture Exchange) accepts responsibility for the adequacy or accuracy of this release.
Copyright (c) 2020 TheNewswire - All rights reserved.