This Multifactor ETF Held Ground in March, but Can it Still Thrive Now?
May 15, 2020 at 10:42 AM EDT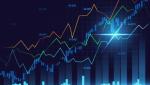 A very forgettable March saw one exchange-traded fund (ETF) walk away from the pandemic sell-off relatively unscathed—the Invesco Russell 1000 Dynamic Multifactor ETF (BATS: OMFL). It highlighted the benefit of using a multifactor approach when markets go awry, but can it work during a recovery?...