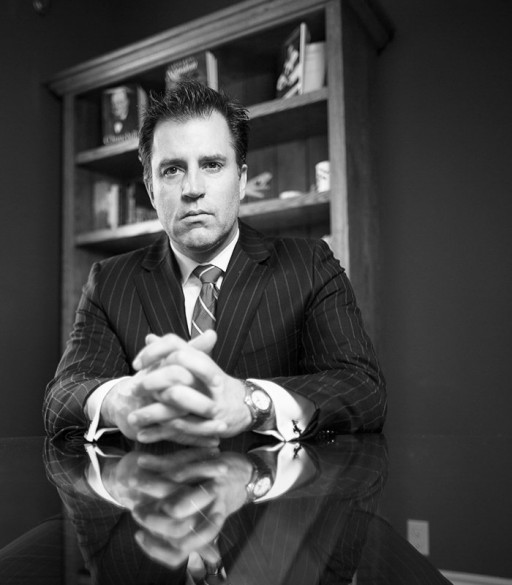 LONDON, Ontario - June 17, 2020 - (
Newswire.com
)
​​Phillip Millar, one of the prominent faces among the best personal injury lawyers in London, Ontario, has been listed as a top-rated personal injury lawyer on Three Best Rated®. Considered as the most trustworthy and honest lawyer by his clients, Phillip is undoubtedly one of the most sought after lawyers practicing personal injury. Three Best Rated uses a strict 50-point inspection in choosing and bringing the best lawyers into the limelight.
About Phillip Millar - Millars Law
Phillip Millar is an Army veteran. He was a Combat Arms officer with multiple deployments overseas. Later he went to law school to pursue personal injury law and started his career as a lawyer with a big law firm. Phillip started his own law firm, Millar's law, and built it on the skill sets and honor code he learned in the military.​
At Millars' law, they help more than just car accident victims, they help victims of sexual assault, victims of medical malpractice, victims of police brutality, and victims of dog bites and slip and falls. They act as a source of recourse to someone who is injured and faces a daunting opponent.
Phillip has brought a fresh approach to his area of practice. He says, "It is about fighting for the underdog and bringing justice to people who don't understand the legal world." Through his approach, he intends to bring a sense of purpose to being a lawyer. Phillip Millar is a strong proponent of defending clients empathetically and efficiently. Over the years, he and the lawyers from his law firm have become well-known commentators in the media when it comes to discourse about significant issues and high profile cases. Their media presence is a reflection of their willingness to speak out and represent cases that other lawyers think are unwinnable.
Achievements
Millar's law has an amazing track record in the Ontario Court of Appeal, with four out of four successful appearances. They take pride in fighting for victims of sexual assault, and in winning a landmark civil case against police brutality. It is widely known as UWO Stop Resisting.​
Phillip Millar has recently won the 2020 Three Best Rated award for best personal injury lawyers in London as and in Sarnia. It is a sheer recognition of his practice in fetching justice for numerous people at their hard times. As Phillip himself has written in his book about advising people in choosing their lawyers, he appreciates what ThreeBestRated has been doing. He says, "I feel it is important for clients to be better informed before they choose a lawyer. When you need a personal injury lawyer, you are making one of the most important decisions of your life because the results can vary dramatically depending on the quality of the lawyer you hire." Phillip feels proud to be on the Three Best Rated because it helps people make better decisions.
Press Release Service by
Newswire.com
Original Source:
London's Leading Personal Injury Lawyer, Phillip Millar, Wins the Prestigious 2020 Three Best Rated Award