Blacks employed by the Federal Government want the same career opportunities and Economic Pay Standards as Whites. Black federal employees want an end to the inequalities they experience in safeguarding and protecting America. Black federal employees demand that there be a Fair Playing Field across the Federal Government so they can advance their careers. Hold the hiring officials Accountable! Stop the Blatant Discrimination.

WASHINGTON - June 22, 2020 - PRLog -- In a case now in litigation in the U.S. District Court for the District of Columbia, Mary Pitt vs. Chad Wolf, Case #17-2466TJK (D.D.C.) - Plaintiff is an African-American female and is represented by The Law Office of Swick & Shapiro. The Department of Homeland Security (DHS) has kept this secret hidden since 2004. The Plaintiff's case was filed in 2015. It has been sitting idle since July 3, 2019, waiting on one judge to make a decision and approve the order to grant the jury trial, so the Plaintiff can tell her story.

Plaintiff Contends: DHS hiring officials are not following the U.S. Office of Personnel Management (OPM) policies and procedures for hiring military veterans who earned Veteran Preference, even with respect to those who hold a 30-Point Preference status (that is, those who have a 30-percent or more service-connected disability).

Plaintiff Contends:  DHS does not enforce their own policies and procedures on Diversity and Inclusion, equality, and economics, nor do they follow their policies for Workforce Diversity.  For example, in the "elite" Protective Security Advisor (PSA) Program, the "crown jewel" roles are dominated by white men and white women across the regions; out of approximately 105 positions, they hired "95" White Males…95% of the DHS workforce.

Plaintiff Contends: DHS uses racial discrimination in its hiring processes, and DHS uses internal "reassignments" among its PSA corps to avoid OPMs hiring guidelines and the Veterans Preference rules.  The approximate statistical break-down of these federal PSAs are as follows: Of the approximate 105 PSA positions, there are approximately 100 Men and 5 female PSAs with a demographic breakdown of 95 white males, 5 black males, and 5 white females, and zero black females.  Yet, DHS Executive leadership doesn't see anything wrong with these unbalanced statistics.

DHS Cybersecurity & Infrastructure Security Agency (CISA), the agency that is "responsible for protecting the Nation's critical infrastructure from physical and cyber threats", oversees the PSA Program, which began as a pilot in 2004, and now serves 73 districts in 50 states and U.S. territories.  It is now 2020, and there still has not been any African-American females hired into the PSA Program.

Don't Take My Word, You be the Judge.

Click on the PSA Map and Google the names of the PSAs for yourself.

Plaintiff Contends:  she has "impeccable" credentials (credentials greater than many of the white PSA males and females possess)

Possessed a required Top Secret/SCI clearance, along with being a career vested DHS/CISA Employee
22-year military U.S. Air Force combat veteran who served in Operation Iraqi Freedom, Operation Enduring Freedom, and Operation Desert Storm, and holds a 30-Point Veteran Preference status
20-year Master Police Officer, Detective and Deputy Sheriff from Atlanta/DeKalb Police and Sheriff Department
Earned multiple academia degrees and certifications to include: Master's Degree in Homeland Security – graduating Magna Cum Laude, Graduate (Master's) Certificate in Disaster and Emergency Management, a Bachelor's Degree in Criminal Justice, an Associate Degree in Business, along with earning the status of a Certified Emergency Manager -- CEM status through IAEM, earned Certified Master Exercise Practitioner through FEMA, earned Certified Toastmasters through Toastmasters International; and holds over 80 FEMA certificates
Personally selected for a high-level Presidential White House security detail for 6-months was selected for another high-profile "proof of concept" pilot in Atlanta for 1-year conducting vulnerability security assessments on regional critical assets, a key requirement of the PSA duties; has an extensive career in the security field, conducted Buffer Zone Protection Plan (BZPP) security assessments, conducted numerous Investigations, and performed extensive emergency operations
Mentored for 2½ years by DHS/SES who Created the PSA Program
Plaintiff Contends:
she was selected as "Best Qualified" (according to OPM Standards) over 20 plus times for PSA positions across the U.S. since 2012, interviewed multiple times, but not selected as a PSA in the program because of the color of her skin.
Plaintiff Contends:
her qualifications far exceeded the minimum, had she been selected for one of the many positions she CertEd for, she could have quickly and easily transitioned into the PSA role and had boots on the ground within days, not months, but that opportunity was never afforded.
Plaintiff Contends:
she interviewed twice for the same position and was denied only to discover that the white male selected (non-veteran) previously could not pass the background security requirements, therefore, no selection was made from the Cert. Two months later, the same job was re-advertised, and the white male that was selected the first round was then hand-picked and hired for the position. In this case, OPM failed to intercede in the hiring practices to ensure that the best qualified, service-connected 30-point preference veteran was given the fair opportunity to accept or refuse the job before moving to the chosen non-military, non-30-percent preference white male.
According to open-source reports from DHS, the long-time hiring requirements for DHS PSA positions include those with an average of 20-years of law enforcement, military, and anti-terrorism experience (
https://www.dhs.gov
).
The Plaintiff Contends:
zero African-American Females have been hired as PSAs; yet, there was a newly hired white female contractor hired in 2018, had no military service, had no law enforcement background, had no time in grade with the agency, yet she was hired as a PSA, in a GS-14 pay grade by way of a special hiring authority, yet the Plaintiff's credentials aligned perfectly against the long-time hiring requirements listed in the PSA Brochure, and she held "all" of OPMs special hiring authorities to include: 30% Disabled, VRA, VEOA, and Schedule A, with the ability to be a Direct-Hire, yet the agency refused to hire the highly qualified African-American Plaintiff as a PSA.
Plaintiff Contends:
the PSA Program structure is also a true replication of the Executive Leadership that oversees the PSA Program - CISA's Executive Leadership, which is 97% white males,
zero
African-American Females nor other ethnicities in leadership roles, and throughout CISA, there are only a handful of African America GS-15 positions, and no African-American SES's nor Directors, and only 1 African-American Male Deputy Associate Director.
How prepared and effective is an Agency and an Organization when it allows and commits unfair hiring and promotion practices that place unqualified personnel in supervisory positions and in front-line roles that deal directly with the security and the resilience of this nation?
Often too many times, qualified, intelligent African-American males have made numerous certs, been interviewed for these same PSA positions, yet too have been continuously not selected, even those African-American males who have built many of the intelligent software programs, to include the legacy IP Gateway, and used throughout the PSA programs. African-American females and African-American males want a fair playing field. Enough is Enough!
A copy of the Press Release was delivered to the Commission of Homeland Security on Capitol Hill on July 9, 2019, in Washington, D.C., bringing this issue to their awareness. We asked for an Internal Audit to investigate DHS's hiring practices.
Plaintiff Contends:
Hold DHS and OPM leadership accountable because Black Lives Does Matter in the Federal Government too! The Plaintiff asks the presiding judge to please not delay the order any longer, approve the order to be granted for a jury trial so her unfair struggle can be heard.
Contact
AEOM PR
M. Moore
***@aeompr.com
Photos: (Click photo to enlarge)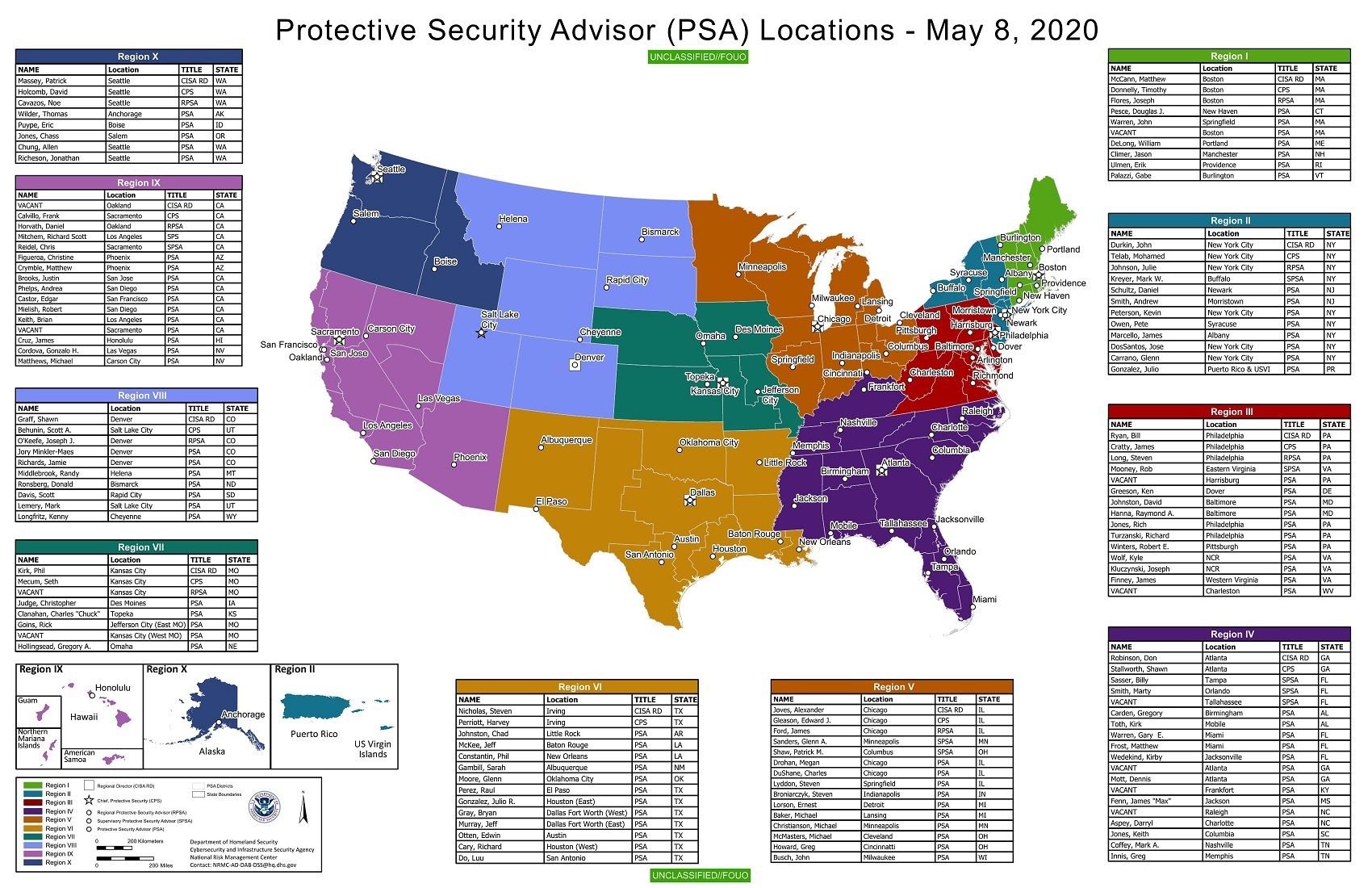 Read Full Story -
Does Black Lives Matter in the Federal Government?
|
More news from this source
Press release distribution by PRLog