A Successful Business Owner Imparts Wisdom Learned from Past Mistakes
(PRUnderground) June 22nd, 2020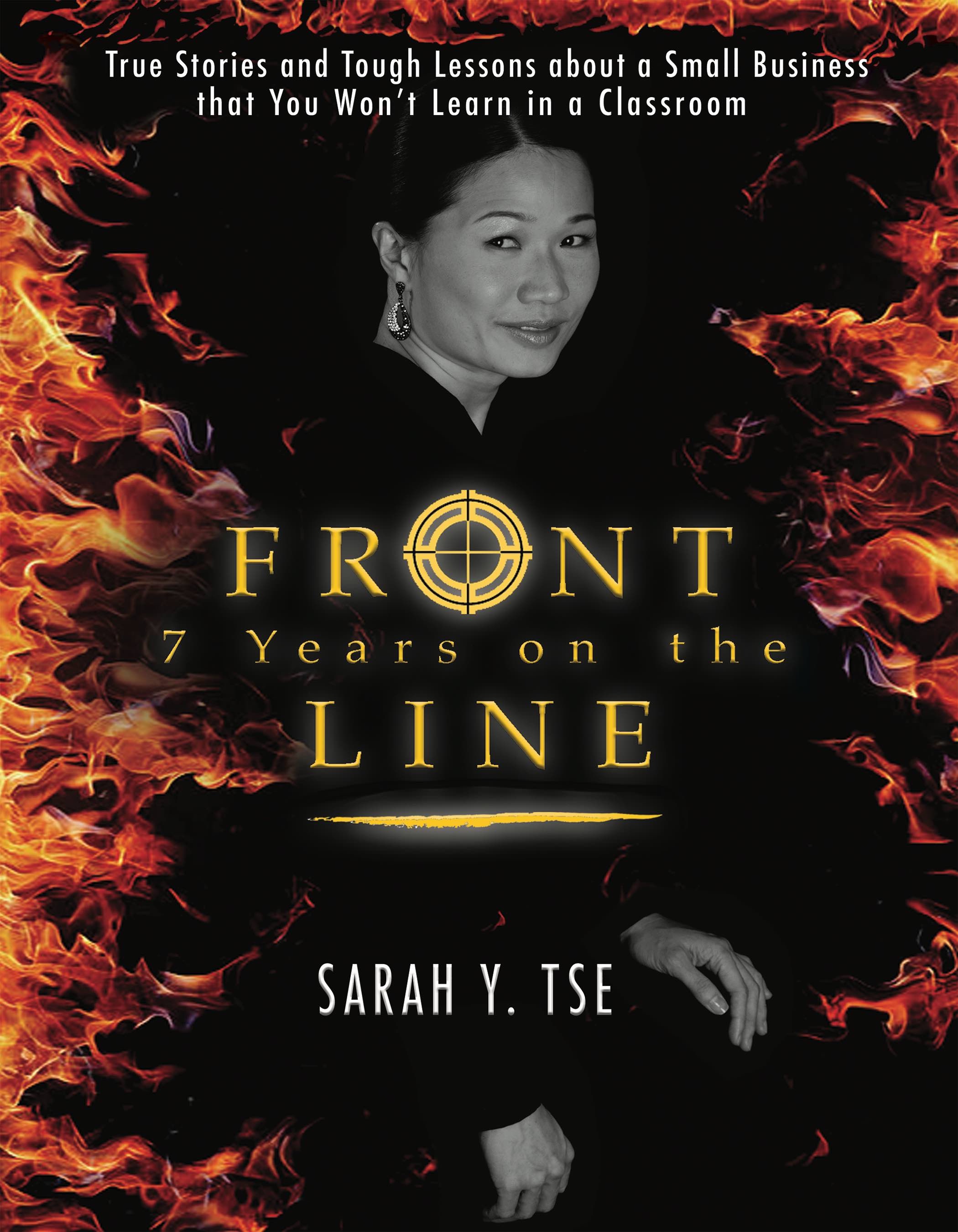 In a time of global uncertainty, personal loss, and miscommunication, we need hope, direction, and strength now more than ever. Sarah Tse's new book, 7 Years on the Front Line, reminds us of how trials and adversity, although unavoidable and difficult, can be overcome and, in the process, can build strength of character. Released March 23, 2020 by TSE Worldwide Press, Sarah outlines her own professional journey, ranging from severe business setbacks and personal attacks on her character to the deep lessons learned from her experiences.
Born in Hong Kong, Sarah moved to the United States to pursue a degree in higher education and start her career. After receiving a B.A. in Art and an M.A. in Business, Sarah launched her business journey. As a highly innovative and purposeful individual, she operates two successful businesses: TSE Worldwide Press and United Yearbook Printing Services. After experiencing and enduring seven long years of legal disputes, all of which were resolved in her favor, Sarah generously presents wisdom to her readers in 7 Years on the Front Line.
Using nearly a decade's worth of practical knowledge, Sarah explains the challenges she faces daily as a female, an immigrant, and a minority who operates her own business. Overcoming these obstacles with resilience, she details her personal losses and business setbacks, illustrating how she emerged on the other side a stronger and wiser person. More importantly, she explains how you can too! Her concise, genuine writing makes readers feel understood, as if they are standing in her shoes. Facing her own trials with dignified grace and integrity, Sarah demonstrates how you can do the same in your own personal circumstances, whether you are within the business field or not. An easy read for all types of readers, most customers report finishing the book within a few days because of its gripping narrative. These raw and honest lessons cannot be found in a textbook! To see what some of Sarah's reviewers think, explore her website (www.sarahytse.com) and go to the Advance Praise section.
Visit Sarah's website to purchase 7 Years on the Front Line and learn more about Sarah's journey. https://www.sarahytse.com/product-page/7-years-on-the-front-line
ISBN: 978-0-578-49421-0 (Hardcover) $24.99
ASIN: BO8BG8VBN4 (Kindle) $9.99
About TSE Worldwide Press
Based in Rancho Cucamonga, CA, TSE Worldwide Press is a global leader of high-quality commercial printing, focusing specifically on the innovative book projects of self-publishers. In particular, the company specializes in complex projects that require precise accuracy in details and color-matching. The key purpose of TSE Worldwide Press is to help self-publishers realize their dream, and to be with them for each step of making that dream a reality. This is the mission of Sarah Y. Tse, the CEO and co-founder of TSE Worldwide Press. Sarah is a self-starting businesswoman, leading both TSE Worldwide Press as well as United Yearbook Printing. At the age of 18, Sarah moved from Hong Kong to the United States as an immigrant in order to pursue her education, receiving a B.A. in Art and an M.A. in Business. With a love for books, a knack for problem-solving, and a passion for helping others, Sarah's mission in life is to help others realize and fulfill their dream projects. Between her two companies, TSE Worldwide Press and United Yearbook Printing, Sarah has helped publish close to 1,000 independent titles for new authors and self-publishers between 2004 and 2020. Basing her memoir on her many years of business experience as a female minority, 7 Years on the Front Line is Sarah's debut as a writer.
Press Contact
Name: Paola Perez

Phone: 909-898-8282

Website: https://www.sarahytse.com
Original Press Release.