Bond Street, a luxury hair salon in Delray Beach, reopens following the COVID-19 shutdown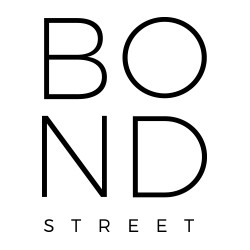 DELRAY BEACH, Fla. - June 29, 2020 - (
Newswire.com
)
​Many people have anxiously been waiting for their favorite hair salon to open following the COVID-19 closures. Bond Street, Delray Beach's luxury hair salon is now back open and happy to invite customers in for services. The popular full-service salon that specializes in cutting-edge techniques is located at 25 NE 2 nd Ave, Suite 112 in the heart of Delray Beach, Fla.
"Our clients are thrilled that we are back open, and we are just as happy to see them," explains Lauren Donald, owner of Bond Street. "We are grateful for every customer we have – those we have had for years, as well as those who have newly discovered us. We look forward to helping them with the salon services they need, helping them to feel good again."
The salon has always taken sanitization seriously but is now taking additional measures to help keep the public safe from the virus. There are several COVID-19 safety measures it has put into place, including additional sanitation of chairs, common areas, and equipment. Additionally, all salon staff are required to wear a mask. The salon is also requiring everyone to have an appointment, which will limit the number of guests in the salon at one time. Additionally, it is providing hand sanitizer for all patrons to use.
"We take total health seriously here at Bond Street," added Donald. "We want to help our customers feel comfortable, as well as beautiful. We will all get through this together, and at Bond Street, we will ensure everyone looks their best as they do it."
Bond Street, which offers a tranquil atmosphere, is currently taking appointments. The full-service luxury salon is located within the art district in Delray Beach. The wide variety of services offered includes cutting and styling, coloring, partial and full highlights, color corrections, keratin, gloss, eyebrow tinting, waxing, makeup services, and formal styling. The salon has color specialists who work with clients to help ensure that the exact results they want are achieved.
The salon was named after the location of the first Vidal Sassoon salon in England. Donald is a Sassoon specialist who has spent time in London learning the techniques that she now teaches to new stylists. Her team of stylists is made up entirely of internationally trained specialists in the field, offering a full range of services. To schedule an appointment, call 561-330-8760, or log online:  https://bondstreetsalon.com
About Bond Street
Bond Street is a luxury salon located in Delray Beach, Fla. The salon team takes a total hair health approach to working with each client. The salon is owned by Lauren Donald, an expert and educator in the Vidal Sassoon cutting techniques. Visit the site online for more
information: https://bondstreetsalon.com
Press Release Service by
Newswire.com
Original Source:
Bond Street Luxury Hair Salon in Delray Beach Back Open Following Pandemic Closure