Essilor Vision Foundation invites everyone to Vote for Vision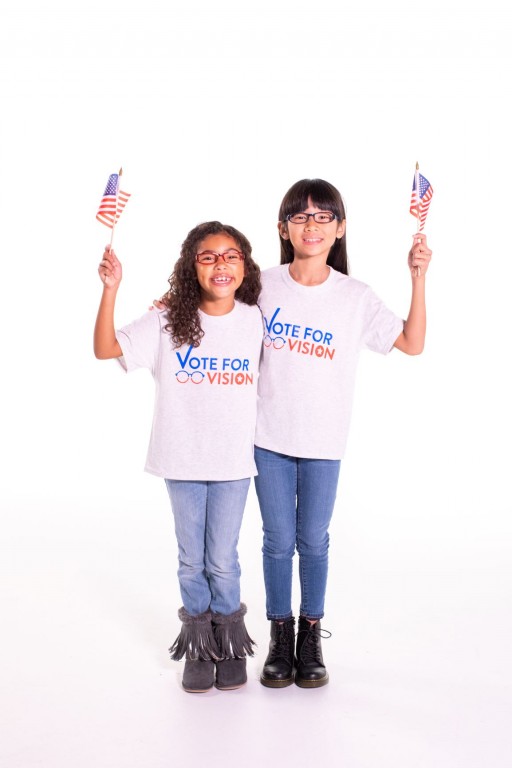 DALLAS - July 1, 2020 - (
Newswire.com
)
​​​​​​​​This Fourth of July, Essilor Vision Foundation (EVF) asks everyone to join the foundation in helping fellow Americans in need get essential vision exams and glasses.  
The coronavirus pandemic has impacted the country in many ways and EVF is anticipating that more families will need financial assistance to cover medical expenses, including eye exams and glasses. Good vision is necessary for adults to be able to work and support their families and for kids to succeed in school. Donations can transform lives by giving glasses to people who cannot afford them.
Vote for Vision
This Fourth of July, everyone can make a difference in someone's life by supporting EVF's Vote for Vision campaign, which encourages people to prioritize their own eye health and to donate to the foundation so individuals in underserved communities can receive critical vision care during this uncertain time.
A donation of $25 provides a pair of glasses. This year, thanks to a generous matching grant, every donation made by an individual will be matched dollar-for-dollar up to $100,000. In recognition of people's support, anyone who donates $25 or more will receive a Vote for Vision t-shirt.
These donations give families a choice. They will not have to decide between glasses and other essential needs. Thanks to generous donors, no one ever receives a bill for vision care from EVF.
Helping Americans See Clearly
Eighty percent of all vision impairments can be treated or cured, often with a pair of eyeglasses. Be part of the solution and change someone's life.
"My dream is that one day, everyone will think of their eye health as a regular part of their overall health and that going to the eye doctor becomes as routine as seeing a doctor or dentist for checkups," says Becky Palm, EVF President and Executive Director. "While this may be as easy as simply making an appointment for some people, that is not the case for millions of families in this country. By Voting for Vision, you help give clear vision to someone who otherwise cannot afford it."
EVF is committed to helping everyone have a better life through better sight because everyone deserves to see clearly. The foundation strives to serve all people in need equally. EVF does not discriminate and is inclusive of all races, ages, orientations, identities, origins, abilities/disabilities or similar characteristics. Visit evfusa.org/VoteforVision to learn more.  
About Essilor Vision Foundation
We strive to give children a brighter future by helping them see the world more clearly. Since 2007, Essilor Vision Foundation has provided more than 1.5 million pairs of eyeglasses to individuals in need. Essilor Vision Foundation is a 501(c)(3) public, non-profit organization committed to eliminating poor vision and its lifelong consequences. Visit www.evfusa.org to learn more.
Press Release Service by
Newswire.com
Original Source:
Celebrate July 4th by Giving Americans in Need a Head Start