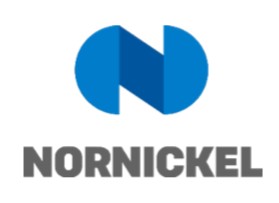 MOSCOW - July 21, 2020 - (
Newswire.com
)
Norilsk Nickel, the world's largest producer of palladium and high-grade nickel, has launched another major effort to combat the spread of COVID-19 and to protect the health of its workers. The new $143M package of anti-pandemic initiatives is aimed at bolstering preparedness for the possible upsurge of the virus, enhanced protection at work, support for employees, assistance to regional healthcare and to SMEs. The new package brings Nornickel's financial commitment to fight the novel virus to over RUB 20B ($300M) in 2020. 
"Protecting the lives and health of the Company's employees and residents against COVID-19 remains our top priority. This pandemic and its aftermath will require a significant increase in funding for social projects. In this light, our Company intends to allocate additional resources to protect employees and improve the quality of life in the regions of its presence, to implement priority projects in healthcare, education, urban development, and support for indigenous peoples," said Vladimir Potanin, Norilsk Nickel President. 
The new aid programme from Nornickel will provide advanced medical equipment, such as a CT scanner for Norilsk, medicine and personal protective gear for local healthcare facilities, and the Company's operating sites and employees, as well as extend additional support to employees. To date, the pandemic has not had any material impact on the Company's operations, largely owing to the swift and comprehensive protection campaign started in March. Nonetheless, the infections in Norilsk continue to rise, prompting the Company to ramp up its safety aid efforts. 
Previously, under the direction of Vladimir Potanin, Nornickel has transitioned most of its employees to work from home, introduced additional preventive safety measures at production sites, and it continues to maintain full salaries for all of its staff. The Company purchased over 260,000 tests, delivered nine labs to Norilsk and Monchegorsk, hundreds of thermal cameras, and large volumes of personal protection gear, including over 10 million face masks. Nornickel bolstered support to local SMEs, its subsidies for non-profit organizations, and has provided local entrepreneurs with personal protection gear and food packages.
About
(MMC "Norilsk Nickel," "Nornickel" or the "Company"). 
MMC Norilsk Nickel is a diversified mining and metallurgical company, the world's largest producer of palladium, high-grade nickel, and a major producer of platinum and copper; it also produces cobalt, rhodium, silver, gold, iridium, ruthenium, selenium, tellurium, sulphur and other products.
Press Contact: Tatyana Egorova, pr@nornik.ru
Related Links
Company website
Company news
Press Release Service by
Newswire.com
Original Source:
Norilsk Nickel Doubles Its COVID Response Programme to Employees and Regions of Operations