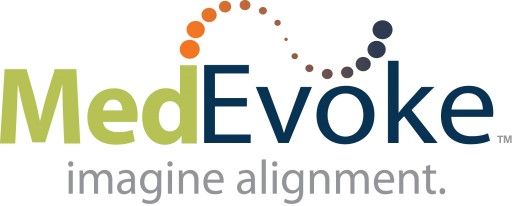 LEBANON, N.J. - August 7, 2020 - (
Newswire.com
)
85% of all clinical research studies fail to retain enough patients and 80% of all clinical trials fail to finish on time. In addition to these staggering numbers, 30% of patients drop out of clinical research studies that they are enrolled in. With over $5 billion being spent each year on patient recruitment it is important to find the right patients for your clinical trial.
With the combination of Medivizor's robust and detailed disease state patient communities and personalized, patient-specific content and MedEvoke's strong analytics and creative tactical approach to recruitment, retention, and compliance, the combination will take the trials directly to the patient. Tal Givoly, CEO and Co-Founder of Medivizor says, "By providing patients an invaluable, life-long service of personalized, cutting-edge, health information, we are able to earn the trust of patients and leverage this to make ideal matches between trial sponsors and the potentially eligible patients that are eager to learn more about them. The combination of patient-focused content and creative delivery is truly novel in the clinical research space and combines the strength of two industry leaders." Marc Sirockman, President, of MedEvoke could not be more pleased with the combination of patient-centric content and design being directly channeled to the patient. "The combination of the strengths of our two companies will prove to take months off of recruitment while finding the correct patient for each trial."
For more information regarding the joint offering or please call Brian Schaechter, MedEvoke Sr. Vice President of Strategic Accounts at +1(973)727-3768 for more information.
Press Release Service by
Newswire.com
Original Source:
MedEvoke and Medivizor Sign Multi-Year Agreement to Streamline Clinical Trial Recruitment Efforts for Pharmaceutical, Biotechnology and Medical Device Clients