National PEO brokerage firm Employers Rx is proud to announce their selection of an accomplished and experienced marketing and software design team to rebrand, redesign and re-launch their popular HR website PEO-Quote.com.
(PRUnderground) August 11th, 2020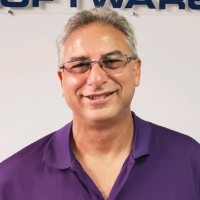 Bruce Silver, President of Employers Rx recently announced the complete overhauling of their popular HR website PEO-Quote.com. "It's been over 10 years since we built our website which made it easy for employers, busy executives, and HR managers to search for HR services and professional employer organizations. Since then, a lot of changes have has taken place in the HR Outsourcing and PEO industry. We wanted to make our payroll and off-site HR directory even more user-friendly, while recognizing all of the new outsourced HR and Professional Employer options that are available to business owners today.
"After months of discussions, interviews and presentations from leading internet marketing and web design firms nationwide, we are excited to announce the team that will take PEO-Quote.com to the next level. Mark Turkel and Terry Redmond have joined forces to enlist their cadre of website developers, graphic artists, SEO and social media specialists to rebrand, redesign and re-launch PEO-Quote.com."
"I look forward to working together with Bruce and Terry. Our team has mapped out all the features and programming challenges involved with creating a website that makes it easy visitors to quickly find payroll or HR service providers that meet their requirements. Our goal is to help business owners and HR managers select from a list of their best ASO, HRO and PEO partners the first time." Mark Turkel and his partner James Wright have operated Palm Beach Software, a premier software design and development company serving B-2-B corporate clients across North America for almost 30 years.
Terry Redmond, founder of Internet Business Ideas and Marketing LLC is the chief marketing strategist who heads a team of talented technologists and designers at IBI Marketing. Terry has been a Google Certified Partner since January 2015. "Marketing for payroll, HR Outsourcing and Professional Employer services is extremely competitive and expensive. We welcome the challenge of bringing PEO-Quote.com to the forefront of the Offsite HR and PEO industry, and establish their PEO directory as the industry leader it clearly is. Employers Rx's over 30 years of small business experience with insurance, benefits and deep industry relationships really stands out in the site's design."
Once launched, visitors will see why we call PEO-Quote.com; "America's # 1 website to find and compare Payroll, Off Site HR, and Professional Employer Organizations."
About Employers Rx
Employers Rx is a national PEO broker based in West Palm Beach, Florida. The firm was founded in 2004 by Bruce Silver who is recognized as one of the nation's top consultants for Payroll, Offsite HR and Professional Employer Organizations. We match employers with fully functioning, "Fortune 500" human resource departments for little or no cost to their bottom line.
Why go it alone?
Press Contact
Name: Bruce Silver

Phone: 800-772-3040

Email: Contact Us

Website: http://Employers-Rx.com
Original Press Release.