Calgary, Alberta - TheNewswire - August 12, 2020 - Further to the news release dated July 28, 2020, MedXtractor Corp. (CSE:MXT) (CNSX:MXT.CN) ("MXT" or the "Corporation") announces the availability of online ordering is for it's new "Essential" alcohol-based essential oil extractor. Orders can be made at https://medxtractor.com/medxtractor-essential-alcohol-based-extractors/ (cut and paste if the link is non-responsive from this news release)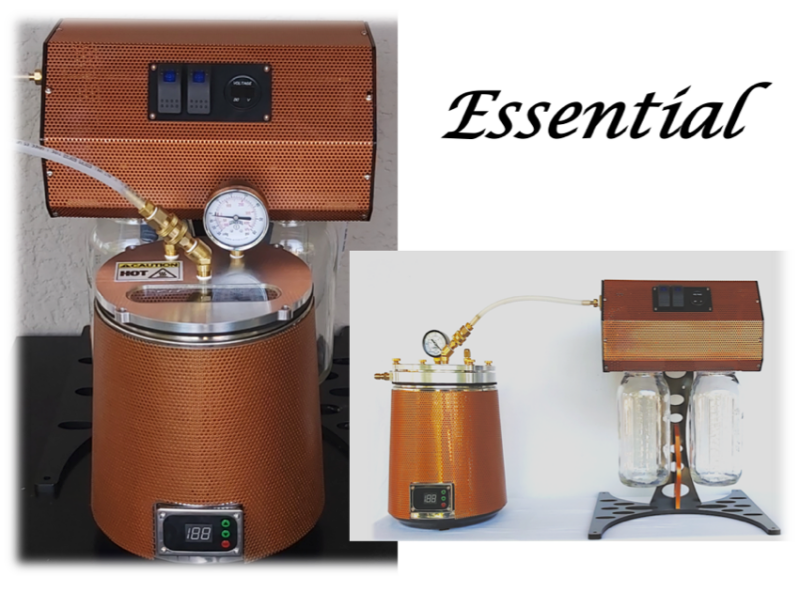 Click Image To View Full Size
Mr. Jim Durward, CEO, states " During the past month we have been very busy incorporating MXT's new extractor into both the website's e-commerce function, as well as streamlining the production process. We have set up the go-forward advertising campaign for the new extractor and have begun the fine-tuning that accompanies such a program. We have received our first order from for the new alcohol-based extractor, from an international customer and hopefully the beginning of a long line of orders for this exciting new product. Our expenses increased due to the introduction of this new product, but we have maintained tight cost control so we expect the impact to be minimal.
Our CO2-based extractors continue to sell well with more units sold in the first two months of Q2 than we did for all three months of the same quarter last year. Most of the current Q2 sales were international. "
ABOUT MEDXTRACTOR CORP:
The Corporation is a Calgary-based company that manufactures craft-scale extractors that can be used to extract essential oils and compounds from a variety of botanical materials. Growing demand is from the premium craft medical cannabis market as these growers respond to the shift toward high-purity oils and concentrates. The Corporation may also develop related products as demand becomes apparent. The ongoing worldwide cannabis legalization movement is expected to further increase demand for extracts and the Corporation has installations in multiple countries worldwide. The Corporation owns the US patent, and the Canadian Patent application, on its CO2-based extraction process.
FOR FURTHER INFORMATION, PLEASE CONTACT:
MEDXTRACTOR CORP.
James M. Durward, President and CEO
Telephone: (403) 689-3901
Website: www.medxtractor.com
This news release does not constitute an offer to sell or a solicitation of an offer to sell any of the securities in the United States. The securities have not been and will not be registered under the United States Securities Act of 1933, as amended (the "U.S. Securities Act") or any state securities laws and may not be offered or sold within the United States or to U.S. Persons unless registered under the U.S. Securities Act and applicable state securities laws or an exemption from such registration is available.
The information in this news release includes certain information and statements about management's view of future events, expectations, plans and prospects that constitute forward looking statements. These statements are based upon assumptions that are subject to significant risks and uncertainties. Because of these risks and uncertainties and as a result of a variety of factors, the actual results, expectations, achievements or performance may differ materially from those anticipated and indicated by these forward looking statements. Any number of factors could cause actual results to differ materially from these forward-looking statements as well as future results. Although the Corporation believes that the expectations reflected in forward looking statements are reasonable, it can give no assurances that the expectations of any forward-looking statements will prove to be correct. Except as required by law, the Corporation disclaims any intention and assumes no obligation to update or revise any forward looking statements to reflect actual results, whether as a result of new information, future events, changes in assumptions, changes in factors affecting such forward looking statements or otherwise.
Neither the Canadian Securities Exchange nor its Regulation Services Provider (as that term is defined in the policies of the Canadian Securities Exchange) accepts responsibility for the adequacy or accuracy of this release.
Copyright (c) 2020 TheNewswire - All rights reserved.