Most people love chocolate. And J.A. Morey Artisan Chocolate is certainly chocolate at a whole different level. Moving from success to success, the boutique chocolate option is preparing for what is sure to be a remarkable holiday season.
(PRUnderground) September 7th, 2020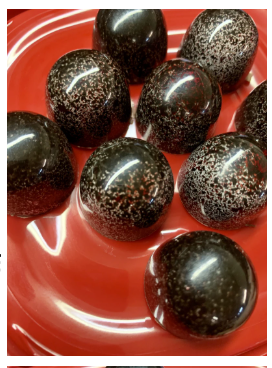 Yes, chocolate can be a special gift. Especially when it is meticulously handcrafted, combining taste, with visuals that sing "art". That's exactly what the increasingly popular J.A. Morey Artisan Chocolate is offering to the delight of diverse customers. Coming from a background as a touring musician, J.A. Morey has a flair for the dramatic. Combined with his chocolate crafting ability, J.A. Morey created a combination that has interest in his online shop skyrocketing. Based in Jersey City, J.A. Morey Artisan Chocolate showcases its owner's passion, an expression of his learning the whole chocolate business from the ground up, until he managed to reach elite level he's at today.
"This is my passion and something I've poured myself into learning for over two decades now," commented Justin Angelo Morey, owner and operator of the business. "It's exciting to see how much we've been able to grow in just one year, without even making a formal announcement of our launch. I know this holiday season is going to be amazing."
According to Morey, some of the most popular choices offered at his online store include handcrafted chocolate bonbons, chocolate covered Oreos, chocolate covered graham crackers, chocolate covered pretzels, chocolate covered coffee cakes, chocolate nonpareils, assorted chocolate barks and much more. New choices are added quite frequently.
Wholesale orders are also available.
CoolVines Jersey City, a wine shop who is one of J.A. Morey Artisan Chocolate's top wholesale customers, recently said in a five-star review, "Justin is making some very special chocolate choices at J.A. Morey Artisan Chocolate. It has been great being able to offer his work at our shop, they compliment a great wine in a really remarkable way. Fully recommended!"
For more information be sure to visit https://jamoreyartisanchocolate.com. And stay part of the conversation on Instagram.
About J.A. Morey Artisan Chocolate
We are J.A. Morey Artisan Chocolate. I make meticulously handcrafted chocolate with heart.
The post J.A. Morey Artisan Chocolate Offering a Wide-Range of Edible Art Perfect for a Memorable Gift first appeared on PRUnderground.
Press Contact
Name: Justin Angelo Morey

Phone: 201-898-5475

Email: Contact Us

Website: https://jamoreyartisanchocolate.com
Original Press Release.