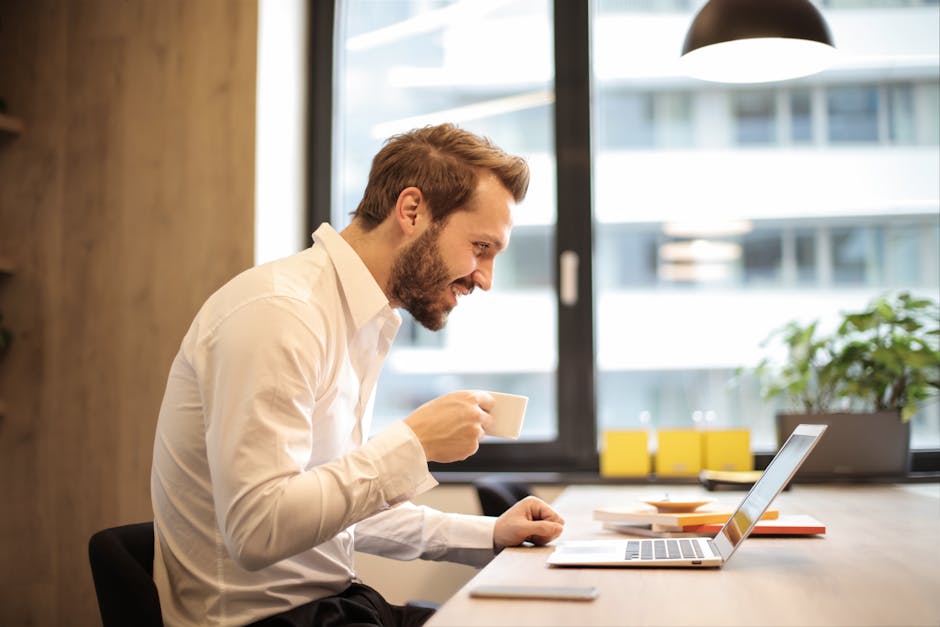 Photo by Andrea Piacquadio
Originally Posted On: https://elearningindustry.com/the-best-learning-management-systems-top-list
There are tons of things to consider when it comes to opting for the right Learning Management System. Need help finding the right Learning Management System? Here is a comprehensive list of the best Learning Management Systems on the market as well as an article about the "Top Things To Consider When Choosing An LMS." First off, here is an introduction to key elements to consider when choosing an LMS after which we transition into a list of the best Learning Management Systems for all needs and budgets.
The Best Learning Management Systems
The LMS market is expected to be worth over $15.72 billion in 2021 [1]. The highest proportion of revenue contribution is expected to be generated in North America [2]. 41.7% of global Fortune 500 companies now use some form of educational technology to instruct employees during formal learning hours [3]. Roughly half of all college classes will be eLearning-based [4]. It is more than obvious that eLearning has revolutionized and changed the way we look at knowledge and skill acquisition. Thereby, there is an increasing demand for Learning Management Systems to systematically implement and manage eLearning. With 1000+ LMS vendors and too many LMS features to choose from, we can definitely say that Learning Management Systems are here to stay!
In this article, we will help you find, choose, and compare the Top LMS Software in the eLearning Industry. But first, let's take a look at the fundamental criteria you need to keep into account when you are looking for an LMS!
Top Things To Consider When Choosing An LMS
The time has come when you need to find out what kind of LMS would be the best option for your business and make a decision. That's a hard one. We've all been there, so it is totally understandable. Is your budget enough to get your own LMS? Should you opt for a cloud-based LMS solution? What if, money-wise, your limit is low and you need to consider trying an open source LMS solution? No worries, here are the top things you need to consider when choosing an LMS for your business.
What Is The Reason You Need An LMS?
First things first, this is the basic clue that will determine what kind of LMS can help you achieve your goals. There are several ways an LMS can help a business grow. For example, you might need an LMS for employee onboarding. Actually, this is one of the most common use cases. Several companies decide to use an LMS to support their new employees through their onboarding process. It can help newcomers learn more about your business culture, understand standard business procedures, become informed about your products and services, and acquire certain skills so that they are able to deliver when they actually get their first projects.
Another common LMS use case is to increase employee development and retention. An LMS can support your training and development goals immensely. Υou can design online courses that will ensure your employees' skill enhancement, offer them a chance to get informed about new product features, or simply keep them up to date with new trends, etc. Another reason you might want to use an LMS is to provide training to your customers, especially, if your product is software. Also, if you have a company in the tech industry, you might need to assist clients in how they can effectively use your product. Of course, you may also take advantage of an LMS to focus on your employees' compliance training, boost your sales enablement to gain more revenue, expand your partner training if you own a worldwide corporation, or even offer exclusive member training.
What Are The Key LMS Features That Fit Your Online Training Needs?
When searching for the ideal LMS for your company, there are several things you have to consider. You need to identify the factors that will make or break the deal for you when choosing the right Learning Management System. Focus on your unique online training requirements. The way you evaluate those parameters is what will help you reach a decision with a good ROI. Pay attention to your online training needs and goals in order to pick the right LMS solution without regrets.
Data-Driven Results
Many companies love data-driven results. If you belong to this category, then obviously you'll need your LMS to have tracking and reporting features. The reports will help you get the right results to assess and understand the ROI of your LMS. They will also help you evaluate and assess your online training efforts. You'll have the chance to learn how long the lessons took, if your employees had to revisit certain topics, or if they need more information about a subject. Reporting will reveal everything you need in order to make your online training courses more engaging and effective.
Tools For Testing And Assessment
Another great feature is the assessment and testing tools that your LMS needs to have. Such a feature is vital for your Learning and Development team, mostly because it helps your trainers learn how the employees have performed. By using such tools, they'll know if the employees managed to retain the information after their training. In other words, it will help evaluate the success of your online training program.
Responsive Learning/Mobile Application
Learning on multiple devices has become a trend in the last few years, so it might be one more feature to consider. In this case, compatibility and multiple-device support should be of top priority to you. Especially, if you expect your employees to do this work on the go. Also, have in mind that LMSs with such features are the most user-friendly.
Customization Options
A big corporation might also consider choosing an LMS that offers customization and branding. Customization options will definitely make your eLearning project more appealing to your learners. Do you want your company logo on the LMS? This is the way to go. Other options could be gamification elements, online training certificates, multiple languages, welcome/enrollment screens, role assignments, content delivery options, dashboards, etc.
SCORM Or xAPI Compliance
You might be in an industry that clings to content that uses these sets of technical standards. These eLearning standards give you the ability to track and trace the results of your learners in your LMS. SCORM compliance is a great feature to have because you can create your online courses in any authoring environment and then run it in your SCORM-compliant LMS. xAPI compliance is an ideal tool if you need to share learning between multiple applications and systems. xAPI is an integral part of eLearning, especially if you're interested in informal learning and mobile learning. It helps track your learners' progress and, since eLearning nowadays is all about data and personalized learning paths, it will be really useful to you.
Course Catalog Feature
Some companies opt for a catalog feature when they implement their employee training. You will find endless possibilities, depending on the LMS that you choose. You can create your own directory of online courses, search within the catalog by using keywords, location, lecturers, dates, categories, or even explore custom taxonomies. With this feature, you can showcase how many lessons you are planning to offer in your Learning Management System. You will also be able to choose which user will get to see certain courses and who will not.
LMS Comparison: Cloud-Based Vs. Open Source LMS
Most business owners wonder which LMS would be the best option for their needs. If you are in such a dilemma, especially between choosing an open source or a cloud-based LMS, we hope that this article will clear the air. These LMS options both have a long history. Through the years, things have evolved and features have been added, eventually leading to the following differences.
The Main Benefits Of Using A Cloud-Based LMS
If you opt for a cloud-based LMS solution, one of the pros you get is that no installation is required. This means that you have faster deployment. When it comes to budget, costs are based on each client's needs, making it more efficient and affordable in certain cases. In fact, a cloud-based LMS has considerably low startup costs. A cloud-based LMS is hosted on the provider's server, offering data security and maintenance by the provider. You get advanced versions, which may include many more functionalities. Such an LMS is considered user-friendly and also helps you avoid IT hustle.
In addition, software updates are automatic, giving you extra features on a cost-free basis. It is also mobile-friendly since it is optimized for responsive design. A cloud-based LMS would be a better option for those looking to deliver online training to multiple locations. What's more, client support, offered by the provider's experts, is available 24/7, so you don't have to worry about maintenance and data security. Finally, it offers subscription plan scalability, making it cost-effective. The greatest thing about it is that most cloud-based LMS providers offer a free trial, so you can try and see if it covers your business needs in a decent amount of time.
The Main Benefits Of Using An Open Source LMS
On the other hand, an open source LMS requires installation and setup. One of the main advantages of an open source LMS is that it is budget-friendly since you can find low-cost, but also free solutions as well. Most LMS tools come with a set pricing model, which might exceed one's budget. An open source LMS is a great choice for small businesses and institutions that are looking for a budget LMS. This type of LMS is installed on the company's server, as a result, the user has to take care of maintenance and data. In case the client needs additional functionalities, they can do so à la carte.
However, if you opt for this type of LMS, you'll need to handle updates manually. Also, keep in mind that support can be found through forums and user communities. As any free thing on this planet, using a free LMS usually gives you limited features and courses. Also, you might not be able to have a large number of users. However, you'll still have a good overview of the software, making it a good, basic stand-alone solution. Since it is an open source tool, there are options for modification and enhancements for its users.
What Were The Criteria That Determined Which LMS Tools Made The List?
Global recognized LMS experts, including C. Pappas, and our editorial team did a thorough review of each vendor's eligibility and relevant published content (articles, eBooks, webinars). Our committee ranked the best Learning Management Systems based on the following 9 criteria:
Customer support
Customer Experience
Software features
Software innovation
Customer reviews
Economic growth potential
Company's customer retention
Employee turnover
Company's social responsibility
Before checking who made our top LMS list, make sure to delve into all the above insights. Focus on which steps you need to take to choose your ideal LMS solution. Below you will find LMS highlights, use cases, case studies, and more!
If you are among the Best Learning Management Systems, feel free to add this badge to your website!
19 Top Cloud-Based Learning Management Systems
1. Docebo
Built alongside the world's top L&D teams, the Docebo Learn LMS is battling complacency in the learning technology market by applying new technologies to the traditional cloud LMS, including Artificial Intelligence, and by supporting the ways people learn, rather than dictating them. Docebo Learn LMS is praised for its ease of use, high configurability, robust learning management, delivery functionalities, and affordable monthly active user pricing model. This award-winning cloud-based LMS is used by 2,000+ organizations to make new hires productive sooner, equip employees for the challenges of tomorrow, empower partners to sell more confidently, and transform customers into superfans. Check out Docebo LMS's customer reviews!
Highlights
Train any audience, anytime, anywhere
Unlike other solutions limited to training only internal or external audiences, Docebo Learn LMS powers both employee and extended enterprise learning programs from a single instance. Consolidate multiple learning systems for different use cases to maximize your learning technology investment. Solutions include:
Employee onboarding
Employee development and retention
Compliance training and certifications
Sales enablement
Customer training
Partner training
Member training
35+ native integrations and APIs
Connect and extend your LMS to your existing tech stack. Integrations include, but are not limited to:

HRIS
CRM (Salesforce)
Content authoring
eCommerce (Stripe, Shopify)
Collaboration and productivity tools (Slack, G Suite)
Single sign-on (SSO)
Content partners
Web conferencing (GoToMeeting, GoToWebinar, Zoom)
Configurability limited only by your imagination
Docebo Pages hands you the control of the look and feel of the entire User Interface. Use drag-and-drop widgets as building blocks to compose interactive pages and menus that reflect your company's branding and identity quickly, while assigning navigation paths and visibility to specific learner audiences. Unlike some vendors, the configurability is completely in your control and included in the price of your LMS.
Know the true impact learning is having on your business
Docebo's custom reporting module equips you with the data you need to connect learning outcomes to business results. Streamline your reporting engine by scheduling and sharing data to the right people faster—and putting it to work sooner.
Achievements/Case Studies
Cineplex (Use case: employee development and retention)
A leading Canadian entertainment and media company, Cineplex, came to Docebo seeking a learning solution to help them support employee career progression and increase the retention of top talent, as turnover can be an issue among guest-facing employees. Since launching the Cineplex Academy with Docebo, Cineplex has seen a 95% retention of promoted top talent, which is primarily attributed to Cineplex's Learning and Development programs which encourage career path planning.
WOW! Mobile Boutique (Use case: employee onboarding)
Since launching its new onboarding initiative with Docebo, WOW! Mobile has seen significant improvements in employee performance, including 300+% increase in employee engagement, a decrease in turnover during the onboarding phase, and 30% reduction in transactional errors.
Brompton Bicycle (Use case: employee development, partner training)
Brompton Bicycle, a British manufacturer of folding bicycles, is using Docebo to train its more than 300 employees and a network of 1,500 dealers across 48 countries. Learning activities are provided in 11 different languages, localizing the requirements of dealers in other countries. Since partnering with Docebo, the company has seen several measurable benefits, including 95% learner satisfaction from training activities, reduced touchpoints between sellers and customer service, and elevated brand experience.
2020 BHG HCM Excellence Awards
Docebo partnered with a number of its valued customers to earn 14 awards for enterprise learning excellence for multiple learning projects (extended enterprise, customer training, mobile learning) across a variety of industries, including software, fashion and beauty, professional services, retail, manufacturing, and automotive.
Plans And Pricing
The Docebo Enterprise plan starts at $1,600 per month for 300 monthly active users, paid annually. Compared to other vendors that consider a user active upon login, Docebo considers a learner active once they access a piece of learning content within a 30-day cycle. Why does this matter? Because businesses shouldn't be paying for users if these users are not using the system. With Docebo, you keep 100% of learners in the platform, but only pay for those actively training, making it a whole lot easier to scale your learning program without license management concerns or paying for seats going unused.
Are you ready to join the 2,000 top-performing learning organizations that use Docebo to fuel their learning programs? Contact an expert today!
2

. Adobe Captivate Prime
With Adobe Captivate Prime, train employees, partners, and customers effectively with a next-gen LMS. Deliver an enhanced and enjoyable learning experience for your learners. Reduce skill gaps to manage a learner ecosystem that is engaged, compliant, and updated. Take advantage of the AI-based social learning capabilities to encourage learning in the flow of work and allow peers to learn from each other. Experience a world-class enterprise LMS from Adobe that is:
Recognized by leading analysts and industry bodies
Awarded for excellence across multiple categories
Adopted by leading corporations around the world
Used by millions of engaged learners
Read Adobe Captivate Prime reviews and discover how other eLearning Industry community members have experienced the software.
Highlights
Extended enterprise and partner training
Manage end-to-end training effectively across the value chain. Upgrade skills and drive effectiveness for your partner organizations by extending your learning programs to your external ecosystem.
Employee skill development
Employee skill development is the new currency; Upskill and reskill your workforce to keep them relevant. Keep your organization ahead of its competition by continuously reducing employee skill gaps. Align skills with business objectives and assign skill-based learning plans to employee cohorts.
Customer education
Educate your customers and improve customer satisfaction. With Adobe Captivate Prime, you can easily enable customer training delivered through a personalized experience using customized URLs.
Sales enablement
Keep your frontline executives always ahead of the learning curve. Deliver training at the point of need across variant devices for your sales and customer-facing teams to maximize productivity. Take advantage of the "headless LMS" capability in Adobe Captivate Prime to deliver learning in-context, including right within salesforce.com (SFDC).
Achievements
Numerous awards such as:
Numerous prestigious clients such as:
Domino's
GE Healthcare
Publicis Groupe
Dassault Systemes
Adobe
Plans And Pricing
Registered user pricing
With this licensing model in Adobe Captivate Prime, you sign up for a fixed number of registered learners within your account. These are licenses assigned to individuals and they have continuous access to the system. This model is recommended for fixed learner scenarios.
Monthly active user pricing
Adobe Captivate Prime also offers active user pricing for organizations that have a floating audience that does not need continuous access to the system.
Pricing starts at $4 per learner per year (volume discounts apply).
3. TalentLMS
Trusted by 70,000+ teams worldwide, TalentLMS works as an all-in-one solution for businesses looking to build training programs that will result in stronger teams. From onboarding new hires to upskilling fully-equipped, existing employees, TalentLMS is the leading training platform that allows anyone to build courses in minutes and launch them by the end of the day—no matter their familiarity with LMSs. So, if you're looking for a training solution you can adjust according to your company needs, this one is for you.
Check out other eLearning Industry community members' reviews about TalentLMS here.
Highlights
Set up your training without manuals
With TalentLMS, you don't need to spend time figuring out how it works. With features that come directly out of the box, all you have to do is sign up, add courses and users, and go live 2x faster than the category average. And if you need some extra help, you can always contact their support team and get a response from an actual expert who is always happy to help.
Training is always available on the cloud
Desktop, tablet, or phone. Training in TalentLMS is always available on the cloud so you and your team can always access your learning hub, any place, any time. Plus, if connection stability is a problem, your learners can always download their training and take it offline.
Try for free, upgrade on a budget
TalentLMS comes with a free account and it will not ask for your payment details until you say so. Create your free account, see how the platform works for you, start delivering your training, and upgrade to a paid plan when you need to add additional users, courses, or more advanced features and dedicated support.
With their customer base consisting of big players in various markets, TalentLMS has gained ground as the easiest-to-use, most cost-effective solution.
Achievements/Case Studies
Rosetta Stone
Rosetta Stone, a leading American education technology software company, describes TalentLMS as an affordable solution that allowed them to organize training with customized courses. With advanced testing features, the company can measure and quantify training effectiveness in order to adjust the program and meet the respective needs. According to the company, TalentLMS has improved Rosetta Stone's internal online training and allowed them to streamline processes in the meantime.
Finacle
Finacle, the industry-leading digital banking solution suite developed by Infosys, chose TalentLMS to host short videos in order to leverage the power of microlearning. Advanced TalentLMS tools, such as detailed reporting features and forum-like discussions, grabbed the company's attention as they wanted to offer their customers, a seamless, user-friendly employee training experience. And it didn't take long for positive feedback to start coming in. After their initial demos, Finacle clients started signing up for an all-encompassing plan with a sharp focus on conceptual and troubleshooting topics.
Plans And Pricing
TalentLMS provides a completely free version of their product plus 8 paid editions priced competitively for businesses of varying size and budget. The free plan supports up to 5 users and up to 10 courses which should be more than enough to test all the capabilities of the software. Users can also choose from standard or active plans—with unlimited registered users—with the option of getting billed monthly or annually.
You can get started with your forever-free TalentLMS account today and get up and running in minutes.
4. SAP Litmos LMS
SAP Litmos Training is a powerful, award-winning LMS that can be implemented as a standalone solution or in combination with a robust course library, SAP Litmos Training Content. The SAP Litmos LMS enables targeted learning, boosts employee engagement, and protects the brand by keeping the organization compliant. By reaching learners right in the flow of work, SAP Litmos Training empowers personnel. It helps offer them knowledge by driving better employee and customer experience while improving KPIs across the enterprise. It is easily extended to customers and partners as well, providing the ideal learning solution for the extended enterprise.
To take a look at what their User Experience is like, check out the reviews about Litmos submitted to eLearningindustry.com.
Highlights
Rapid deployment and integration
SAP Litmos Training is deployed in days, not months, and if necessary, it can quickly be integrated with other critical business systems such as CRM, HRIS, web conferencing, and others.
Task automation
SAP Litmos Training reduces time and effort for admins by automating a wide variety of tasks such as adding new users, group enrollment, and course/learning path assignment.
Online course builder and content management
With SAP Litmos Training, you can use embedded content creation tools that support multiple formats. The tools you need are immediately available.
Tracking and reporting
Easily chart your learners' progress and activity with SAP Litmos Training. You can review performance and gain insight into training impact with reports and dashboards, or create custom reports delivered via email.
Plans And Pricing
Starting as low as $4 per user per month, plans include the SAP Litmos Training LMS as a standalone solution or combined with SAP Litmos Training Content for access to 1000+ professionally designed, off-the-shelf courses.
5. LearnUpon LMS
LearnUpon is a single solution built to efficiently manage, deliver, and track corporate training for every audience: employees, customers, and partners. Combining their powerful, user-friendly platform with their excellent support team, they help businesses of all sizes around the world deliver high-impact training that fuels long-term growth. Their Success Team partners with each individual customer to continuously add value beyond the platform. Their Product and Engineering Teams adopt a customer-centric approach to product development and are committed to the continuous improvement of the platform.
Check out LearnUpon LMS, and discover how other eLearning Industry community members have experienced the software.
Highlights
Easy-to-use and quick-to-set-up
A simple, intuitive UI for admins and learners alike, backed by extensive User Experience testing. LearnUpon's cloud-based solution allows for a quick setup, while course and user management features ensure seamless implementation. Their customers launch in anything from 1 week to 3 months, depending on their configuration, with as much or as little support from LearnUpon's team as needed.
Learning portals
LearnUpon was built with multi-portal functionality from day one, giving the platform the ability to scale and handle complex workflows at a large capacity. This multi-portal feature empowers businesses to create individual learning environments for different training audiences.
Customer-driven product strategy
New features and enhancements are added to the roadmap by tracking collective demand from customers and potential customers. Throughout the development, new features are tested alongside selected groups of real customers to ensure they build products that resolve their customers' pain points.
World-class support
They have experienced, globally located tech support, with dedicated onboarding specialists and customer success managers. The level of customer support offered in every LearnUpon plan, together with rapid response time, is industry-leading.
Achievements/Case Studies
Kony
Kony decided to invest in a Learning Management System to help implement a more formalized strategy. They were looking for a user-friendly solution to train employees and customers on how to use their software, which they found in LearnUpon. They had their first portal up and running in beta within two weeks. Kony attributes their continuing success to learner-centricity, as LearnUpon made training easily accessible and intuitive for their learners.
CENTURY21 Affiliated
CENTURY21 Affiliated was already in the process of launching an LMS with a meticulously planned and scheduled rollout when, with the emergence of the health crisis, their plans needed to change. They used LearnUpon to fast-track their remote training strategy to employees and independent agents, using the platform to centralize training and provide short courses online for added value. Topics like how to use Zoom and how to do virtual showings were built to support the new ways agents were doing business. They describe the LMS as more than just a training portal, instead they refer to it as a "major tool" that will revolutionize communication, learning, and professional development throughout the company. 490 learners enrolled in courses during the first month alone.
Craneware
Craneware chose LearnUpon to build an innovative online training certification program—which subsequently won a Brandon Hall Group Excellence in Learning Award—using the LMS to keep customers engaged in training. This approach helped them prevent churn by taking a data-driven approach to customer training. In under a year, they had certified 650+ of their customers, with 94% of educated customers having a green health score. They plan to scale their training further with LearnUpon to include more use cases, automating more of their current training to reduce their admin time.
Plans And Pricing
LearnUpon offers a subscription model consisting of price bands, with plans viewable on the website, and enterprise bands available on request. All plans start with a free trial which you can upgrade at any time and retain your branding, settings, and information. Each band includes a number of active users, or how many learners can access the platform during any given month, as well as a number of portals. This is a cost-effective and scalable pricing model for organizations delivering training where customers can start small as an SMB or with a single use case, and increase usage over time.
6. Inquisiq LMS
Inquisiq is an award-winning, feature-rich LMS with the functionality your organization wants and needs at a price that fits your budget. Thoughtfully designed, Inquisiq seamlessly blends the most advanced eLearning technology and time-tested training methods within a rich learning ecosystem that fosters collaboration. It is Inquisiq's mission to increase performance and deliver effective training programs while providing outstanding service and value to customers. Inquisiq is a web-based, SCORM-compliant LMS for small to medium-sized businesses. Inquisiq allows for a high degree of automation in deploying and tracking your organization's learning and training while saving time and making your initiatives more effective.
Check out Inquisiq's customer reviews!
Highlights
Configurable interface with full mobile compatibility
This LMS is built with responsive design techniques to work across all mobile devices. The "skinnable" User Interface is configurable and customizable via the admin control panel. Widgets enable users to personalize dashboards and Inquisiq can be localized for more than 14 languages.
A great tool to implement blended learning
Blended learning allows your learning program to combine in-person and on-the-job instruction with eLearning tools to allow a cohesive learning experience with digital and social components.
Learning automation
Learning automation takes the administrative task load burden off of the administrator. How? By automating course enrollments, group access, email notifications, user roles and permission assignments, and automated report generation. Learning automation allows administrators greater control over their programs and saves time for more strategic planning.
Makes social learning easy
Social learning helps users feel connected with user groups and communities. Social sharing can be spontaneous, less formal, peer-to-peer learning and it can foster greater collaboration and a sense of community.
Plans And Pricing
Inquisiq offers flexible LMS pricing—both named and active user options—tailored to your organization and aligned with your specific requirements. The configure feature sets flexible billing cycle options to scale to your training needs.
7. LearningPool
Learning Pool has accomplished a lot within the last 12 months. One of this year's highlights was the growth of its client base to more than 800 global organizations. The major expansion led to the launch of its new LXP, Stream. Learning Pool also acquired HT2 Labs, an award-winning innovative learning solutions provider. Their team has managed to win a vast array of awards. Some of them include Gold for Innovation at the 2019 Learning Technologies Awards and Gold at the International CSR awards. The Learning Pool ecosystem can cover many aspects of your eLearning needs, from ready-made eLearning catalogs to custom content production and powerful tools like their LMS, LXP, and LRS. Clients can use their authoring tools to quickly deliver personalized streams of expert content. Their eLearning solutions help clients create curated experiences that rapidly drive performance across an organization.
Check out reviews for Learning Pool.
Highlights
Learning Pool's Learning Management System is one of the most feature-rich, open source LMS on the market. It is fully hosted and supported to deliver great learning, easy compliance, and clear reporting. Its main features include:
Compliance made easy
Keep your business on track with statutory and mandatory training. Track, monitor, and report on your team's progress to ensure regulatory compliance.
Support built for confidence and peace of mind
Their success team is led by a dedicated learning consultant, backed up by award-winning telephone and online support and underpinned by their learning academy. They don't place arbitrary limits on how much help you need and they are committed to ensuring your success.
Improved management information
Keep learners up to date with critical learning and report progress in real time. Visualize trends to show Return On Investment and demonstrate clear business benefits.
Freedom with an open source platform
Their LMS gives you the freedom to transform your learning and create a solution that can innovate, integrate, and scale with your needs.
Fully developed roadmap
They've created more than 70 add-ons to make their platform as user-friendly as possible. They're committed to continually improving the LMS. Enhancements and brand new features are added every month.
Achievements/Case Studies
A.G Barr


Currently employing 900+ employees across the UK, A.G. Barr recognizes the need to continually invest in their employees to increase skills, develop talent, and support the delivery of ambitious business objectives. They set out looking for a simple LMS. Learning Pool helped them create one that was not just a simple LMS, but one that was scalable and agile. They created an award-winning LMS (Learning Technologies, best UK learning platform implementation 2018), for which the judges said, "[it] was one of the most user-friendly LMS implementations we have seen: significant measured value through cost savings, more sales, and fewer health and safety incidents."
The Entertainer


For over 20 years, The Entertainer provided a modular training system (known as Modules) for retail sales assistants and supervisors in their store estate. However, until the autumn of 2017, the Modules were paper-based. They comprised a checklist in booklet form with supporting documents. Print costs were high, curating change was difficult and completion success relied upon the knowledge and coaching of each individual's line manager. Learner engagement suffered as a result. In 2016, The Entertainer realized that there needed to be a more efficient and effective approach and chose Learning Pool's Learning Management System on the basis of their track record in providing blended learning solutions that would meet their current needs. It also offered plenty of scopes to expand into additional learning opportunities.
As a result of implementing Learning Pool's LMS, The Entertainer delivered 100,000 course completions in the first 18 months whilst saving £8,000 in annual assessment costs and £1,500 in printed materials costs. In addition to this, an extra 56% of eligible staff completed their initial two Modules vs. the prior year. Modules are also being successfully completed more quickly due to ease of access to the online version at a time and on the device that's convenient for the learner.
Saputo Dairy UK


Saputo Dairy UK is a producer of leading British food brands and value-added ingredients. Their success has been built on their links to the countryside and the people within the business. After reviewing a number of suppliers, Saputo Dairy UK chose Learning Pool's Learning Management System. The LMS, known as "My Development," was fully customized by Learning Pool in line with the Saputo Dairy UK brand. Saputo Dairy UK also selected Adapt Builder, Learning Pool's Foundation Skills catalog, and ILM Recommended Leadership Skills catalog to support their learning. They realized they could create an engaging and tailored experience for their learners, with minimal investment, designing their own content and editing existing content that would be suitable for the new and changing business.
The introduction of My Development platform has been a great success, and Saputo Dairy UK now has a total of 50 courses available to their learners as well as other support materials, resources, and videos. To date, 90% of employees have accessed at least one course—an excellent number, considering that many employees are working within a production line environment and do not have regular access to a computer.
Plans And Pricing
Learning Pool's award-winning, open source LMS platform has great technical flexibility. It offers multiple language support for your global reach and a customizable look and feel. Tailored learning plans and programs cover everything, from initial onboarding to leadership training with blended learning programs, all readily accessible across platforms, devices, and locations. Review employees effectively with appraisals and set goals for future development with ease. Increase engagement and performance with feedback from managers, peers, and coworkers with 360 degree feedback, all tied together with powerful reporting, so you'll see what's working and what isn't, helping you achieve your organizational goals.
With Learning Pool you'll find a highly experienced LMS provider that shares your values and understands your needs as they evolve. They'll make use of their considerable experience and expertise to work with you to drive your business forward. With no vendor lock-in, a dedicated learning consultant, frontline telephone support, and a robust innovation roadmap, you can be sure of a great experience for both admins and learners.
Find out more about their LMS solution here.
8. Mindflash
Mindflash is an easy-to-use, cloud-based eLearning solution that is perfect for customer, partner, and employee training. Their course builder makes it easy to create training content, add quizzes, and track results. Simply upload your PowerPoint, Word, PDF, SCORM, or video files and create online courses that can be taken from anywhere.
Read what Mindflash LMS customers are saying.
Highlights
Accessible and remote-friendly learning
Connect from any computer or mobile device. This is a remote-friendly platform that can accommodate all employees.
Create engaging courses
You can make your training courses engaging and fun. Using PowerPoint, videos, quizzes, and more is easy with Mindflash LMS.
Excellent reporting tools
This LMS is a great solution for robust reporting. You can include trainee status, course info, and quiz details.
Plans And Pricing
Whether it's onboarding new hires, updating sales and customer service teams on the latest products, or training employees on routine safety or ethics subjects, Mindflash offers flexible plans that scale with your business. Small teams use Mindflash for launching initial programs and benefit from the core functionality to create, manage, and track training effortlessly. Organizations that need advanced functionality will have support for global, blended training, and distinct content. They also offer a complete solution for large programs requiring automated management and a 100% branded experience.
9. Absorb LMS
Absorb is a cloud-based Learning Management System engineered to inspire learning and fuel business productivity. They've been exclusively focusing on eLearning for 17+ years. Serving over 1,350 customers and 17.5 million learners, they have the experience and agility to supercharge corporate learning programs. Their online learning platform combines forward-thinking technology built to scale as organizations grow, with superb customer service rarely seen in the LMS space. By empowering amazing learning experiences, Absorb LMS engages learners, fuels content retention, and elevates training programs.
Read user reviews for Absorb.
Highlights
Absorb's learning platform is distinguished by robust capabilities, beautiful design, and service excellence.
Design
Built around humans that learn and administer. For learners it looks great and it can be customized to their needs and branded to the organization. Different looks and customizations for groups of learners are easily accommodated. Administration looks and feels great, and it functions quickly and efficiently. They take the complex and make it simple and beautiful.
Robustness
Functionally, Absorb goes deep where it matters. Reporting allows administrators to get the information needed and take action. Mobile? eCommerce? Check. Integration and data APIs? Complete. Integrations with leading CRMs (salesforce), HCMs (ADP and more), and content libraries? Yes. They support all eLearning standards, videos, and documents, and have built-in assessment creation. Complex curricula can mix sources including instructor sessions. Badges, competencies, social, gamification? All there. They have certifications including SOC 2 and GDPR and can scale to millions of learners with automated rules and role-based security.
Service
You need a partner that can respond to day-to-day issues or perform major service engagements. Absorb's service is powered by their own employees in their offices and operates 24/7. They are award-winning and they don't outsource.
This LMS can provide you with this combination of design, robustness, and service to meet your needs for a complete learning platform with unparalleled agility.
Achievements/Case Studies
Red Robin (restaurant)
With Absorb LMS, Red Robin fuels employee growth at all levels and ensures consistent training at their 560+ restaurant locations. Their original plan was to have 7,000 to 8,000 users a month, only targeting new hires. Within months of launching, they were up to 27,000 users. By adopting Absorb LMS, Red Robin can better empower employees with the necessary tools to advance their careers, ultimately reducing turnover.
Global eTraining (corporate training)
Celebrating its 10th year in business and 7th with Absorb, Global eTraining has made its mark on the international eLearning scene. It has sold over a million courses to tens of thousands of users, all provided through Absorb LMS. Living up to its name, Global eTraining has customers in 154 countries, ranging in size from small businesses with just a few learners to multinationals with thousands. With such a vast and varied customer base, Global eTraining has found Absorb's customizable multi-language capabilities and GDPR compliance particularly valuable.
Michael Garron Hospital (healthcare)
Absorb LMS empowered MGH to deliver training innovations that best suit learners and L&D administrators. The adoption fostered a true 24/7 learning environment. It also cut training costs because of the reduced need for face-to-face instruction. Evolving the way they deliver training through videos, quizzes and gamification enhanced the remaining Instructor-Led Training—boosting the hospital's blended learning initiatives as well. Moreover, the LMS streamlined accreditation processes, ensuring they can easily show surveyors their statistics to demonstrate their impact and results. What started as a need for efficient training and reporting blossomed into so much more. The same year MGH adopted Absorb LMS, the Great Place to Work Institute named them one of the best workplaces in Canada. They were the first hospital to ever make the prestigious list. MGH went on to earn the Platinum Quality Healthcare Workplace Award. These accolades are more than trophies. They're testaments to how closely dynamic learning, quality care, and employee satisfaction connect.
Plans And Pricing
Absorb can custom-tailor your plans and pricing to meet the needs of large and small organizations, whether they are corporations with the need for internal training, external training of customers, partners, and contractors, or a hybrid of both. Associations and eLearning providers that need eCommerce can also be accommodated. They can tailor user-count or usage-based licensing to your needs and make and best LMS also the most affordable one.
10. iSpring Learn
iSpring Solutions has been an eLearning solutions provider for corporate and educational sectors since 2001. Its authoring tools and learning management platform are used worldwide by over 54,000 clients who recognize the company's software as being easy to learn and use, fast, and extremely reliable. The company develops top-quality, award-winning products for online training such as iSpring Suite, an authoring toolkit for eLearning content creators, and iSpring Learn LMS, a fast LMS for mission-critical projects that enables users to launch corporate online training in just one day.
Explore iSpring Learn reviews on eLearning Industry and see what users have to say about this LMS.
Highlights
iSpring Learn is a cloud-based LMS that aims to deliver high-quality corporate training quickly. The platform provides users with all essential LMS features plus advanced options at a fair price. Why do users choose iSpring Learn?
A great fit for a variety of training goals
iSpring Learn caters to various corporate learning scenarios: onboarding, product training, sales training, channel partner training, compliance training, company-wide assessment, certification, and more.
Easy to use
The LMS has an intuitive interface that makes it easy to use for both learners and training managers. To organize online learning, you just need to sign up for iSpring Learn, upload your training materials, and assign training. iSpring Learn LMS will automatically manage training deadlines and send invitations and reminders to learners. You'll only have to track the learning progress, which becomes an easy task with iSpring Learn's comprehensive reports.
Robust authoring tool
iSpring Learn comes with an industry-leading integrated authoring tool, iSpring Suite. It helps eLearning authors develop interactive courses, quizzes, video tutorials, and branching role-plays quickly.
Mobile learning
iSpring Learn features free mobile apps for iOS and Android. By using them, learners can study anywhere, anytime. They can also save courses to their devices to take them offline.
Plans And Pricing
iSpring Learn's pricing starts at $2.82 per user/month, billed annually. Customers always receive a complete package of all available LMS options and ongoing updates regardless of the plan purchased. iSpring Learn offers unlimited content storage, so users don't have to pay more to unlock extra GBs of space. If users face any difficulty, iSpring's support team is there to help via email, phone, or chat. iSpring LMS is an excellent choice for both learners and trainers. With it, users can create a program and track results in a snap.
Test-drive iSpring Learn for free.
11. Looop
Delivering employee training on Looop is not just easier; it gives better outcomes, too. Using Looop's digital resource builder, you can easily address the real needs of specific employee groups, by giving them the actual information they need in relation to their jobs. Their campaigns feature allows you to fully automate training and not only see who has or hasn't completed the content, but also if they are opening your comms, giving you an extra layer of visibility not found in other learning platforms. No more missing deadlines or expired certificates. They have you covered year in, year out.
Interested in what Looop users have shared about their experience? You can read their reviews here.
Highlights
Adapt your content to suit specific roles and situations
From new starters to managers, your resources can be easily adjusted to target specific audiences to make the most impact. With this tool, you can focus on specifics rather than generalizations. It makes training content relevant and engaging, plus it can be viewed and applied on demand.
Easily update resources in a few seconds
Resources are quick to update, so you can be confident in knowing your employees are constantly up-to-date and receiving the right information. As information or regulations change, so can your resources. You can update resources in seconds and also ensure everyone is always up-to-date.
Deliver at the point of need, anytime, anywhere
Resources answer questions as and when they arise, so your employees can get the answers they need without leaving the workflow. Deliver answers when they're needed the most. Gather feedback to find out which resources are working or where improvements are needed. Accessible on any device, you never have to worry about users being unable to access the platform.
Automation tool for performance evaluation
Use their automation tool to share and drive completion so you never have to report and chase from an excel spreadsheet again! Accessible anywhere, anytime, you can easily evaluate performance and ensure your employees are where they need to be. Share your resources immediately and track the results in real time. Schedule automated chasers and yearly reminders. View and manage reports, results, completions, and renewals all in one place.
Plans And Pricing
Great productivity in the workplace doesn't need to cost a lot. With a simple subscription payment plan, customers have the flexibility to choose the right plan and move between price plans as their circumstances change. Prices start at $299 on a rolling monthly subscription basis.
Find out more about how Looop can increase engagement and productivity across the whole organization.
Book a free demo and talk to their experts.
12. LearnAmp
They are an employee experience platform focused on delivering the ideal employee journey. LearnAmp helps businesses attract, engage, develop, and retain the best talent through its combined offering of LMS, LXP, and community packages supported with a suite of assessments and performance management tools. Their platform balances the needs of the individual and what they want to get from their careers and what a business requires of the individual in their role. It amplifies the push-and-pull elements of L&D, providing Just-In-Time and in the flow of work solutions to learners. They also recognize the need to integrate into the ecosystem of a business and have many deep integrations with your HRIS, SSO, and modern workforce tools like Slack, MS Teams, and Zoom. They have many USPs in their UI, unique hierarchy, and permissions as well as best-in-breed UX and user ability.
Read user reviews for LearnAmp.
Highlights
Dynamic groups and tasks
You can segment your user groups using a wide range of custom and pre-set fields to segment your audience with the flexibility you require. Users dynamically move between groups based on behavioral logic and as they do, you can set up automated tasks to assign content and key actions. Highly automated and effective, these tools allow you to design the perfect journeys to manage reoccurring compliance requirements, and reports are automatically set up to track progress and learning outcomes.
Depth of assessment tools
They have quizzes to check learner comprehension and to test the retention of knowledge, with inbuilt auto feedback and dynamic reallocation of content. You can then use their exercises to task assignments for users to upload content and create reflections via video, audio, or written responses. Trainers or coaches can score these responses and provide feedback asynchronously via video, audio, or in written form. You can also set up spaced 360 surveys for feedback and track progress.
Reporting
They have reporting that allows you to see top-level trends and drill down into granular detail at every level of the business. Reporting is prefiltered to the organizational hierarchy so managers can see the data they need and create their own customizable dashboards allowing for ownership across the business.
Social community tools
They have a unique set of social/community tools that recognizes the part peer-to-peer learning should play in a sophisticated digital L&D strategy. LearnAmp also allows these tools to be applied in isolation and not universally so they fit the needs of each learning object. A perfect marriage of encouraging self-generated content and discussion, with control and curation to best manage quality across your platform.
Achievements
They gain over 90% renewal rates from their customers in the last 3 years.
They have co-won awards with customers such as winning "Best use of digital technologies at the UK EXA awards 2019."
LearnAmp has been named in the top 3 LXPs by leading industry experts for the past 3 years.
They consistently get featured in industry top 10 LMS lists for the past 3 years.
They continue to double in size year by year and have customers globally in almost all continents.
Plans And Pricing
They have a series of packages with a sliding scale of prices, from LMS directional learning only to adding in more advanced LXP self-serve features, social learning, coaching, advanced assessments. Or go for their full suite of tools by adding in performance development tools like digital check-ins, appraisals, and objective setting. Chose where you are at in the development of an L&D strategy and they can find the package to match. LearnAmp specializes in working with businesses of all sizes to support their organizational development, tailoring the platform to work for you.
Start your LearnAmp LMS free trial.
13. GnosisConnect
At Infopro Learning, their goal is to create products and services that focus on unlocking the performance of employees, businesses, and L&D organizations. Their over 25 years of experience in corporate training make them one of the leading companies in the industry. Whether we're talking about employees or customers, they know what it takes to run a successful learning organization. The GnosisConnect LMS design was based on an extensive survey among corporate professionals. The aim of this survey was to identify the most utilized LMS features. Their product was based on that very feedback, making it aligned with modern businesses and business needs.
Read GnosisConnect reviews from actual users.
Highlights
Intelligent search
The intelligent search feature allows users to search for learning content on an LMS platform. This extends beyond fields entered into the LMS platform and reads the transcript files from SCORM packages, PDF documents, etc. As people start searching for more terms and selecting a specific option, it will determine which option is most relevant and show it more often.
User Experience
GnosisConnect LMS has a custom UI with a learner dashboard for simple and intuitive navigation. An infinity scroll format allows course discovery directly from the dashboard. The course page slides in over the dashboard for a streamlined experience and simple back navigation. Users require only a single click to launch course material. Engagement insights are visible for feedback, time budgeting, and progress tracking.
Multi-device delivery
This LMS is aligned with the needs of modern corporate learners and helps deliver technology-aided learning that learners can access on the go—be it on laptops, tablets, or mobile devices.
Custom-built
Their tool is customized to fit your needs and aligns with specific training requirements. With GnosisConnect LMS, you can deliver a variety of content-type to spearhead your training strategy, including videos, simulations, podcasts, and more.
Achievements/Case Studies
Online retailer (outdoor equipment)
For an online retailer for outdoor equipment including hiking equipment, snowboarding, biking, running, etc., they created a platform to enforce processes into their training procedures. They integrated GnosisConnect LMS into their HRIS for automatic user management. With this integration, any information updated in the HRIS would transfer to GnosisConnect LMS. This reduced the strain of the backend admin work required. They also integrated with OneLogin so their users could utilize Single Sign On, making the login process even easier.
Outcome
Not only was GnosisConnect significantly less expensive than their prior LMS, but it also added a suite of new functionality and the ability to continue adding new features if required.
Learners are able to utilize a system that was built with them in mind. It's simple to learn, and even easier to use on a day-to-day basis.
With their new dashboards, admins are able to create and deploy courses faster than before. A lot of the headache behind uploading material was removed with their new system transition.
Reporting data and analytics are easily accessible and provide a plethora of real-time information.
Leading training organization (healthcare industry)
A leading training organization, working with Healthcare Industry, was facing a challenge with their current environment as it couldn't be scaled the way they were originally hoping for. The limitation on the scale was limiting the revenue they could be generating. Infopro integrated the GnosisConnect LMS to their eCommerce platform for course purchasing courses online. Individuals can purchase courses à la carte or businesses can purchase the full-service offering. InfoPro also created APIs to further link their eCommerce site with their LMS. Offline sale (phone sale) is done through InfoPro's system, online purchases are done through the client's backend system. An API sends info between the two, regardless of where the transaction happened.
Outcome
The client's prior system didn't offer different purchasing models or additional features to increase functionality. The client now has a system that supports their business and allows them to streamline their processes.
Learners can now engage with a modern platform that has modern functionality. It's a learner-focused environment, which makes it extremely easy to access the materials they need.
The team now spends a fraction of the time in the LMS due to the upgraded features and the admins provided by GnosisConnect LMS. The additional features and the managed learning service Infopro provides significantly reduces their efforts involved in the LMS. They now have more time to focus on their client base, rather than the extra legwork in the background.
Plans And Pricing
Their Learning Management System is a robust platform to deliver corporate training as it has in-built features that support a variety of content. In addition, it can be customized to the personalized needs of the organization. Thus, it helps organizations implement training quickly and efficiently. Infopro Learning works with businesses to provide corporate training solutions that not only help learners understand and retain knowledge but also help them apply the knowledge to increase the quality of work. Their extensive array of reporting features helps organizations track the progress of learners with all relevant information, which makes way for effective assessment and fool-proof planning.
Explore a unique approach to learning management with a free trial.
14. Coassemble
Coassemble is a powerful, all-in-one Authoring and Learning Management System, allowing you to simply share knowledge with your team anytime, anyplace. A powerful LMS with seamless User Experience, Coassemble gives you all the tools you need to manage your entire training program from a single platform, so you can focus on what really matters: your end learner. Intuitive authoring means you can create mobile-responsive bespoke training content in minutes using drag-and-drop templates, while enrollment links offer the ability to share courses for self-enrollment. Coassemble offers award-winning support from real humans who are always happy to help.
Read what other members in the eLearning Industry community say about Coassemble.
Highlights
Content creation
Their award-winning, cloud-based authoring tool offers over 40 customizable, drag-and-drop templates, so users can create engaging bite-sized, interactive, and easy to update courses from anywhere with an internet connection.
Unlimited users and integrations
There is no limit to the number of users (both admins and learners) you can have in your workspace. This tool easily integrates with the platforms you're already comfortable working with—whether that's Slack, your in-house CMS, or your own app. Once they're a part of your workplace, they'll hum along in the background, quietly streamlining your workflow and reflecting the best of your abilities, improving your team's efficiency and performance, and maximizing results.
Enrollment links
Share your courses anywhere online and your learners will be able to click and self-enroll.
Advanced branding
Add your logo, custom fonts, and color schemes to your workspace.
Achievements/Case Studies
Customers include Typeform, LA Zoo, Publicis Sapient, A&E Networks, Hopper, UMKC, and more.
Plans And Pricing
Coassemble is built for corporate training. They offer an unlimited plan designed for growing teams who are looking for a powerful platform to capture business knowledge and share it in an easy, digestible way. This plan includes unlimited users, unlimited course creation and storage, integrations using Zapier, over 40 course creation templates, advanced branding, video hosting, enrollment links, scheduled reminders, custom certificates, SCORM import and more, starting at $99 per month.
15. Effectus LMS
CommLab India is one of the most sought-after providers of rapid eLearning and blended learning solutions. Its services include converting classroom training material to eLearning and virtual classroom sessions, converting Flash courses to HTML5, and translating eLearning courses to multiple languages. It offers Effectus, a rapid plug and play LMS that's easy to install and customize. Effectus is an LMS designed by learning professionals for learning professionals and brings together content and technology, making LMS usage seamless for learners, trainers, managers, and admins. Effectus grows to accommodate dynamic business needs. It can be integrated with third-party applications, such as video conferencing tools and payment channels, and/or it can be customized for niche user groups (customers, vendors, new hires) with robust security, customized features, and a unique look and feel.
Read user reviews for Effectus LMS.
Highlights
Rapid, plug and play LMS
Effectus LMS can be installed and deployed within 24 hours. It is easy to use, economical and can be customized to meet unique training requirements. It helps organizations hit the ground running, and caters to atypical requirements.
Brings technology and content together
Effectus LMS is backed by CommLab India's two decades of experience in teaching, corporate training, and eLearning. It is designed with the learner and the learning process in mind. Effectus can become a one-stop solution for organizations as they will get access to custom/rapid eLearning design and development, Flash to HTML5 conversion, conversion of classroom material to eLearning and VILT, eLearning translations, and LMS administration services—all under one roof.
Great fit for today's learners
Effectus is a modern LMS designed by learning professionals who know the learning process and the preferences of modern learners. It offers intuitive, visually appealing dashboards and an easy search feature. Effectus also supports gamification, mobile compatibility, offline access to learning resources, and more, making learning a process, not an event.
Helps maximize training ROI
Effectus LMS supports blended learning and takes care of the entire gamut by hosting online courses and digital assets, scheduling classroom and virtual classroom sessions, tracking learner performance, and generating reports and data for learning analytics. It also makes training seamless by offering single sign on, robust security even to multiple cohorts, integration with payment channels and virtual classroom platforms, and more, maximizing your training ROI.
Achievements/Case Studies
LMS customization for multiple customers
A training organization needed customer-wise login and customized dashboards for each of its customers accessing the LMS. CommLab India set up and configured Effectus LMS to offer each customer group a unique look and feel aligned with their corporate branding and robust security for each cohort.
LMS for easy onboarding
For another customer, CommLab India configured Effectus to set the onboarding journey for a specific learner group. The learning path was fixed to help learners follow a uniform onboarding process. The LMS was also configured with leaderboards to boost the competitive spirit, "ask an expert" feature to help new hires reach out, single sign on access, and more. Managers received custom reports on individual learners to suggest reinforcement measures.
Plans And Pricing
Organizations looking for a quick plug and play LMS for corporate training that can be scaled up and customized quickly will gain by using Effectus LMS. Effectus is available with a one-time setup fee based on the number of users. The recurring monthly fee is also billed on the number of users (starting from $450/month) and along with the setup, organizations can avail up to 4 hours of virtual admin training. LMS admin support can also be outsourced and is billed based on the number of support hours required per month (starting from $550/month).
Book an Effectus LMS free trial.
16. Tovuti
Tovuti's all-in-one cloud-based Learning Management System gives you all the tools you need to create, deliver, and track the effectiveness of your eLearning programs. A diverse group of talented individuals set out to create a learning solution that is easy to use, powerful, and affordable. The end product of those efforts is Tovuti, a cloud-based learning platform with built-in course authoring, gamification, reporting, and event management. Founded in 2017, Tovuti is a SaaS developer based in Boise, Idaho. Known for their excellent company culture and superior software and customer service, Tovuti has quickly grown to become one of the most highly rated employers in the region.
Read user reviews for Tovuti.
Highlights
Built-in course authoring suite
Bring your own content into the system and use Tovuti's assortment of interactive modules to build out engaging lessons in a snap and without the need for third-party software.
Event management
Use Tovuti's event management tools to schedule training sessions and webinars. Charge for event registration and track attendance for each session. And since Tovuti is a learning platform, tie in eLearning that unlocks when an individual registers for an event.
Simple administration
Tovuti understands that not all learning platforms were built with the administrators in mind. Tovuti's administrative dashboard is intuitive, clean, and provides an administrative experience that's as easy for your staff as it is for your learners.
Easy reporting
Quickly build as many custom reports as your organization needs using Tovuti's report builder. Create and pull from custom fields, filter by user group, and manipulate data in real time to get the data you need to help your team make the right decisions for your learners and organization.
Achievements/Case Studies
Daniel Bittersen (Financial Wellness Partners)
Mr. Bittersen came to Tovuti wanting a solution that would allow his company to create a single source to train teams of agents and serve as a source for documentation and resources for his staff. He had teams of agents located all over the Pacific Northwest, and it was becoming difficult to keep everyone on the same page. At first, he was wary to work with a new learning platform and didn't want to deal with poor customer service and slow integration time. Tovuti was able to stand up a customized learning platform for Mr. Bittersen inside of his allotted time frame. Tovuti's Professional Services team also helped Mr. Bittersen develop his agent training. He managed to use Tovuti's interactive modules to create an awesome experience for his agents. Mr. Bittersen is still with Tovuti today and continues to serve his agents and customers using Tovuti's award-winning platform.
Plans And Pricing
Tovuti Core
A simplified learning experience with everything you need to get training out to your learners fast. Tovuti Core comes with the built-in course authoring suite, reporting, and easy-to-build courses and lessons.
Tovuti Pro
A powerful platform that takes all of the cool stuff found in Tovuti Core and adds a built-in virtual classroom, SSO, API integrations, and the ability to sell subscriptions, single courses, and event registrations.
The bottom line: There is a Tovuti product that will fit your organization's budget.
17. Growth Engineering's Academy LMS
Growth Engineering are research-backed learning experts founded in 2004. They create technologies that help you engage your learners to deliver meaningful business results. They're laser-focused (to the point of obsession) on making learning more fun and engaging, thereby helping learners to unleash their inner superheroes. Their learning solutions have helped companies like HP, BT, L'Oréal Travel Retail, Flight Centre, and The Financial Times to get a better return on their training investment.
Read user reviews for Growth Engineering's Academy LMS.
Highlights
The Academy LMS can help you improve your team's performance by as much as 75% year-on-year. It does this through the power of engagement, behavioral science, and learning best practice. This helps you get the results you need.
Unparalleled gamification
Use game mechanics such as XP, badges, levels, leaderboards, and streaks to drive engagement. Since turning on gamification features across our platforms, we've seen a 50% increase in traffic.
Powerful social features
Use social streams and forums to create a learning community and prevent intellectual capital from leaking out of your organization. 90% of all workplace learning happens informally and The Academy LMS helps facilitate this.
Deep customization
Use deep customization and personalization options to create purpose and epic meaning. The Academy LMS can be fine-tuned to your exact needs to help your business achieve its goals.
Achievements/Case Studies
A Fortune 500 Cosmetics Business
Territories using their technology outperform those who don't by 20%.
iMarkets
Added $1 million in revenue via app sales of their instance of the knowledge arcade.
The World Health Organization
They've embarked on a project to improve 3 billion lives by 2030.
Hendrick Automotive
Created 8.4 times more engagement on The Academy LMS than their old platform.
GAME Retail
Improved their average order size by 94.3%.
Tech Data
Improved their salespeople's year-on-year performance by 75%.
Plans And Pricing
With The Academy LMS, you get the most engaging learning platform in the world at great value! The more learners you add, the less money you pay per learner. You can choose a plan suited to your business and then they'll help you deliver training that meaningfully impacts your business goals.
Want to find out how The Academy LMS can help you engage your learners and impact your business? Click here.
18. Skillcast LMS
Skillcast is the digital platform of choice for leading UK and EU organizations to manage ethics and regulatory training compliance. This platform delivers robust compliance training and tools for policy attestations, assessments, and compliance registers. Your dedicated service manager will help you with all aspects of administration, including onboarding new starters, assigning training, sending chase-up emails, and delivering the management information reports that you need. The Skillcast LMS can be extended with additional applications including policy hub, compliance surveys, and registers to manage staff compliance and reduce paper-based processes.
Read what other members in the eLearning Industry community say about Skillcast LMS.
Highlights
Customization
They deliver your off-the-shelf courses on brand, and it's easy to customize and translate for a global audience if you need it.
Data synchronization
Feeds for synchronizing employee records with your HR system.
Dynamically course allocation
Assign courses based on job roles with automated chase-ups.
Powerful management reporting
Allowing you to report by location, role, team, and with the addition of Intelligent Learning elements—learner confidence and accuracy.
Achievements/Case Studies
Société Générale (French multinational bank)
A French multinational bank was looking for an objective and engaging alternative to their face-to-face knowledge assessments. Société Générale decided that a compliance refresher game using the gamification element of Skillcast's Intelligent Learning approach fit their objectives best. This includes a unique gamification feature that records user confidence levels and uses them to create competency maps. Analysis of the gamified learning data—including confidence levels—helps compliance professionals identify these individuals and undertake remedial learning interventions. The success of the project has led to the process becoming an established means of assessing knowledge within the compliance arena and is now run annually, with a plan in place to extend the approach to a wider audience. Skillcast's new technology provided a uniquely high level of reporting metrics via a third-party LMS that beat over 100 entries to be shortlisted for an LPI Learning Technologies Award.
Plans And Pricing
Skillcast offers an annual subscription model for all products with prices varying based on the number of users. For instance, a company with 100 users can procure our fully manage LMS and Essentials library with over 60 eLearning modules covering all the key compliance risks for £2,960. The complete Skillcast rate card is available upon request. Their customers choose them first and foremost for their excellent service reflected by their 2020 Feefo Platinum Service Award. They prefer Skillcast's LMS because of its unique features that are vital for the successful management of staff compliance.
Start a free trial of Skillcast today.
19. CoreAchieve
CoreAchieve LMS is a cloud-based SaaS/PaaS Learning Management System that lets instructors create learning content, manage access, and set up personalized learning paths. It also helps track online and offline training progress. Companies can purchase the software as it is or have it customized based on their business processes. CoreAchieve supports unlimited business units and courses. Plus, it has been tested with 5,000 concurrent learners accessing the software with no delays.
Read what other members in the eLearning Industry community say about CoreAchieve.
Highlights
Makes developing and managing professional training material easy
CoreAchieve is a cloud-based learning management solution that enables businesses to streamline processes related to content creation, compliance, audio/video employee training and more. Professionals can utilize the platform to develop professional coaching material and manage online training courses.
Easy content management, especially for compliance
CoreAchieve allows businesses to add/define content using filters, titles, categorization, tags and descriptions. It helps managers or teachers track employee/student activities on a centralized dashboard, upload files in audio/video formats and create quizzes to improve engagement processes. Additionally, it lets users ensure compliance with Sharable Content Object Reference Model (SCORM) standards.
Allows integrations
CoreAchieve facilitates integration with various third-party systems such as Customer Relationship Management (CRM) and other business solutions. Pricing is available on request and support is extended via video, email, and other online measures.
Plans And Pricing
Basic

$299/month
Up to 100 ACTIVE users
Unlimited courses
$2.99 per user per month
Free trial

Standard

$810/month
Up to 300 ACTIVE users
Unlimited courses
$2.66 per user per month
Free trial

Premium

$1,220/month
Up to 500 ACTIVE users
Unlimited courses
$2.44 per user per month
Active users are learners who use the software during the current month
Schedule a demo with CoreAchieve.
5 Top Open Source Learning Management Systems
1. Moodle
Moodle is widely known among open source LMS solutions. It features detailed guides on how to set up your own Learning Management System, tips on how to create online training courses and teach with Moodle, as well as a large community of Moodle users who interact on various topics. Most importantly, it's entirely free of any charge and it comes with a mobile application as well.
Detailed Guidelines
Moodle features extensive tutorials for various aspects of Learning Management System use, including installation, teacher and administrator quick guides, course setup, and learner progress tracking, activity setup, as well as mobile application guidelines.
Moodle Community
This open source Learning Management System comes with a forum that covers tips and best practices on a plethora of topics ranging from installation and upgrading all the way to teaching best practices and a comprehensive glossary of terms.
Download Section
Moodle's download section offers plenty of additional plugins for activities and themes.
Achievements
Moodle is among the platforms forming the ultimate list of open source LMSs.
Plans And Pricing
No premium pricing options are available, as Moodle does not require any subscription fee.
Check out the latest Moodle reviews!
2. Chamilo
An open source LMS that is here to improve access to online training, backed up by the Chamilo Association, which aims to promote the software, maintain a clear communication channel, and build a network of service providers and software contributors. Chamilo offers easy-to-use authoring tools for creating online training that meets all learning preferences.
Mobile-Friendly
Chamilo offers mobile learning support, it allows users to learn at their own pace and access the online training material whenever they find it convenient.
Online Community
To get support for Chamilo you can turn to its online community, available 24/7, to provide you with the available knowledge to solve a variety of issues you may face.
Customizable Interface
Camillo offers intuitive language and media embedding settings with plenty of options so that you can customize the User Interface to reflect your brand.
Achievements
Chamilo is included in the ultimate list of open source LMSs.
Plans And Pricing
Chamilo software products are entirely for free. However, there is a network of official providers who offer professional-level services for organizations that do not have IT/media/infrastructure resources in-house to run the platform.
Click here to read reviews about Chamilo.
3. Open edX
The Open edX is a tool empowering learners to access online course content, including videos and textbooks, plus checking their progress in the online training course. The Open edX LMS also has a discussion forum and a wiki at your disposal, that both learners and course team members can contribute to. There is also a dashboard through which the online instructor can enroll online learners, produce reports, and administer an online training course as it runs.
Open edX Studio
This is the tool for building your online training courses, creating structure, and then adding course content. You also manage the course schedule and the course team, set grading policies, publish each part of your online training course, and more.
Community Support
There's a discussion forum and the Open edX Insights. Those will prove to be of great help. By being a part of the community structure you will benefit from the interactions with experienced members. The Open edX community includes webinars, upcoming events, and blog posts.
Accessibility
The emphasis is first on learner-facing interfaces and then content management. Practical guidance is enhanced, for making course teams self-sufficient in producing accessible online training content and identifying accessibility defects. EdX has an eye for finding out accessibility checkpoints and requirements into key business processes.
Achievements
Open edX is placed among the ultimate list of open source LMSs as well.
Plans And Pricing
No premium pricing options are available as it is an open source, freemium tool.
Read what other members in the eLearning Industry community say about Open edX.
4. Totara Learn
Totara Learn meets all the requirements related to your employees' roles, training needs and objectives through the effective delivery of individual learning plans. It provides for rich functionality, which can be implemented quickly and with a significant cost reduction comparing to proprietary solutions. This award-winning open source learning platform is designed for helping you develop, train, manage, and engage your staff.
Learning On The Go
It is fully responsive in terms of design. The User Interface adjusts seamlessly depending on the device. Mobile apps are also available through a partner network that can be extended or fully branded to be in harmony with the way your LMS looks and interacts.
Learning Plans
Learning plans that show all the learning, competencies, and objectives employees are currently working on are available. Through learning plans, learners can monitor their progress and directly access their respective online training activities. You may manage the process with approval workflows, comment boxes, and notifications.
Flexible Authoring Options
Totara Learn combines instructor-led, self-paced, and social learning all in a single online training course. It is a very flexible system that permits full control over roles and permissions, course progression, group-based online training activities, and much more.
Achievements
Totara Learn is featured in the ultimate list of open source LMSs.
Plans And Pricing
Pricing for Totara Learn is based on the total number of active users per year. A range of user tiers is available.
If you want to find out what customers say about Totara Learn, take a look at Totara Learn reviews here.
5. Canvas
An open source LMS that is free for instructors. It makes teaching and learning easier in terms of implementation, adoption, customer support, and success. It is adaptable, reliable, and customizable, designed to get out of your way and let you do your thing. Its interface and features are crafted to save you time and effort, resulting in getting adopted faster and deeper than many other Learning Management Systems.
Powerful Community
Over 300,000 Canvas users are involved in sharing, collaborating, and shaping Canvas.
Easy To Use, With Personalized Support
It is up to the standards of online learners and instructors. Easily accessible from mobile devices as well. A time-saver that gets adopted in growing rates. Plus, in-house Canvas experts are there to ensure the speediest, most frictionless interactions.
Easy Plug-In For Third-Party Tools
Its extensive open API paves the way for third-party apps to plug right into Canvas.
Achievements
Canvas is valued among the ultimate list of open source LMSs.
Plans And Pricing
Quotes and further pricing details are available only upon request.
Click to read Canvas reviews to discover how other eLearning Industry community members have experienced the software.
Get Even More Insights From Our LMS Directory And Top Lists
One of the most prominent dilemmas regarding Learning Management Systems is the choice between cloud-based deployment and open source license. Even after deciding what type of deployment or license you are going to go with, there are many other things to consider as well. Pricing models, specification support, customer type, and additional features are factors you should pay attention to if you want to make the right Learning Management System choice.
LMS Consultation / LMS Reviews / LMS Directory Listings
You can also get an LMS consultation tailored to your needs in as little as 3 minutes. This simple 4-step process will help you find the Learning Management System that works best for you. Whether it's your first time with a Learning Management System or you are looking to transition from your current LMS, we are here to help.
There are so many Learning Management Systems out there that the task of finding the right one can prove to be quite difficult. This list contains the best solutions the Learning Management System market has to offer. If used right, it can significantly aid you in addressing the needs of your online learners. If you have a preference for a specific Learning Management System, make sure to submit a review in our Learning Management Systems directory.
Also, don't forget to create a free listing in our Top Learning Management Systems directory. The process is quite simple and it won't take more than 3 minutes of your time.
Explore eLearning Industry's Top LMS Lists Per Use Case
If you need more specialized insight, and your goal is to determine the extended enterprise LMS that is right for you, then you can evaluate your options and invest wisely by taking advice from this list of the Top Extended Enterprise Learning Management Systems. In the same article, you will also find a list of 8 questions that will guide you through the selection process.
If your interest is solely in customer training, check out the article Best 20 Customer Training Learning Management Systems to find out about the features Learning Management Systems should possess in order to facilitate the online training process and keep your customers engaged.
If you are leaning to opt for an open source Learning Management System and you are intrigued by the possibilities it brings along, check out this list of 21 Top Learning Management Systems With Open Source, so that you make a safe choice. Research extensively to find the open source solutions that meet your expectations.
Are you looking for a cloud-based Learning Management System? Of course you are! Don't miss out on the valuable information you can find in this article featuring The Ultimate List Of Cloud-Based Learning Management Systems. Plus, you may also want to check out the Top 10 Cloud-Based Learning Management Systems For Corporate Training.
Test driving a Learning Management System gives you the ability to see if its features and functions are worth the investment. That's why this list with the Best 20 Learning Management Systems Offering An LMS Demo, along with 10 questions that can help you determine if the LMS platform is right for you, can help you evaluate your options and invest wisely.
Read Reliable LMS Decision-Making Resources
There a few pointers to keep in mind when you are looking for a free LMS consultation. How do you decide your must-have LMS features, and which ones can fall by the wayside? Are you getting a free LMS consultation while not being sure of your LMS implementation schedule? Can LMS consulting really help you achieve the best LMS value for money? Learn how to make the most out of free LMS consultation by downloading the eBook: LMS Vendor Selection Process Made Easy: Tips To Use Free LMS Consulting To Improve eLearning ROI.
Need help choosing a Learning Management System for your company? It's always best to try before you buy! Delve into this list of the Best 20 Learning Management Systems Offering LMS Free Trials. It'll give you the ability to see if the features and functions are worth the investment. Plus, there are 9 tips to help you make the most out of your LMS free trial.
Last but not least, make sure to check out our eBook: Making The Case For Corporate Training Software: How To Choose And Implement A New Corporate LMS For A Healthier Bottom Line to discover what the best Learning Management System experts have to contribute to the subject.
References:
[1] The Learning Management System (LMS) market size is expected to grow from USD 5.22 Billion in 2016 to USD 15.72 Billion by 2021 – Markets and Markets Global Forecast.
[2] Learning Management System (LMS) Market to 2025 Global Analysis and Forecasts
[3] Top 10 e-Learning Statistics for 2014 You Need To Know
[4] The Top eLearning Statistics And Facts For 2015 You Need To Know