These Marijuana Stocks Are Leading the Pack
Throughout the past six months, we have seen some topsy turvy trading in the cannabis industry. Because of Covid, predicting pot stock price action is more difficult than ever before. And while industry leaders like Aurora Cannabis Inc. (NYSE:ACB) and Tilray Inc. (NASDAQ:TLRY), have shown gains since March, many are wondering where we can go from here. The short answer is that it is mostly unknown. Longer-term marijuana stock buys like Scotts Miracle-Gro (NYSE:SMG) and the like, may be best for those looking to stay invested in the cannabis industry for the long haul.
[Read More]
But, in the short term, it may be best to find a more speculative play. This includes pure-play pot stocks, penny pot stocks, and other more volatile marijuana stocks to watch. As October approaches, we come closer and closer to the election in the U.S. This means nothing but more uncertainty for cannabis stocks. With that in mind, it may be best to pick a few marijuana stocks to watch and consider holding for the long haul. All things considered, here are two marijuana stocks that seem to be leading the pack.
A Large Cap Pot Stock to Watch
Canopy Growth Corp. (NYSE:CGC) is considered to be the largest marijuana stock by market cap. The company engages in the production and sale of cannabis around the world. As of mid-September, CGC stock has a market cap of roughly $6 billion which is quite massive for a marijuana stock. While the company has been selling a large amount of raw marijuana, it has also moved into the CBD market in recent years. CBD has seen a massive uptick in demand since the start of 2020, making CGC stock a potential long term play. Year over year, CGC stock has seen its revenue shoot up by over 20%.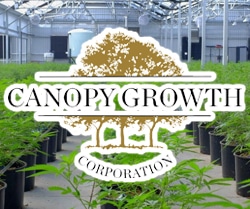 If we look at the data, we see that the bulk of this revenue growth came from markets outside of Canopy's domestic market of Canada. In addition, the company was able to grow its free cash flow by 50% in its latest quarter. With around $2 billion in cash on hand, Canopy Growth looks like its future may be more secure than most other marijuana stocks. Whether or not this makes it a pot stock to watch is up to individual investors and their investing style.
Another Major Marijuana Stock to Watch
Cronos Group Inc. (NASDAQ:CRON) is another one of the behemoth pot stocks to watch. The company has gained notoriety for investing in large marijuana producers as well as producing its own cannabis. In the first quarter of this year, CRON stock reported revenue of around $8.4 million. This is quite substantial and represents a jump from the previous year of roughly $5 million. Although the company has yet to show profitability, it does seem to be ahead of the game when compared to similar marijuana stocks.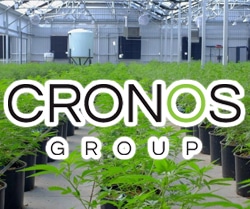 The majority of CRON stocks bullish sentiment comes from investors believing in the future of the Canadian cannabis industry. In addition, similar to CGC stock, Cronos Group has moved into the CBD market in recent years. This means that it could have a solid long term future ahead. While CRON stock does remain as one of the most volatile cannabis stocks in the industry, it does look like an intriguing pot stock to watch.