Global Talents Digital took place in Moscow this month and suddenly brought the Russian capital into the forefront of the battle for sustainable fashion. 103 participants from 34 countries and areas have participated in the tightly-packed online hybrid event, Russian Fashion Council attracting talent from Asia, US and Europe to represent their own uncompromising vision of the future. It was an example of how ethical fashion has to be the new go-to answer for brands seeking solutions to the issues plaguing the fashion industry - excessive waste, pollution and poor working conditions.
(PRUnderground) September 29th, 2020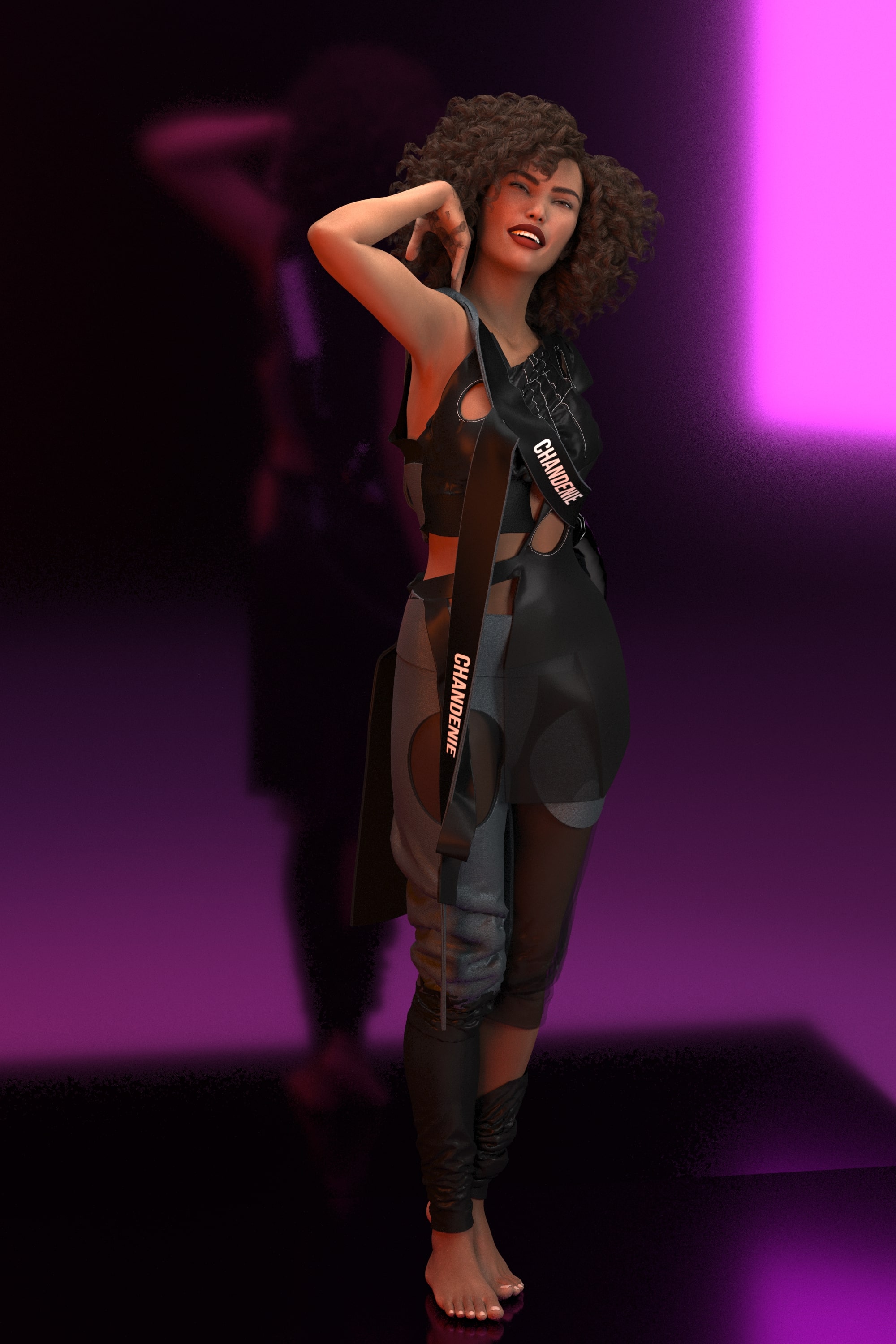 Global Talents initiative, previously served as a platform for international cooperation to work together with Mercedes-Benz Fashion Week Russia based in Moscow. This year, however, Global Talents was held online for the second time as Global Talents Digital, the highlight of this season was the first day of September issue supported by Department of Entrepreneurship and Innovative Development of the city of Moscow – Day of Moscow-based brands. The platform was utilized to not only create cooperation, but to highlight how, using Moscow as an example, the entire industry could profit from cooperative struggle towards a fairer, more ethical and sustainable business practices. The agenda included live streaming designer shows by SL1P, RCP 4.5, SEMILETOVA, as well as video presentations by SERAYA, RigRaiser, ATUMATU, RADICAL CHIC, BLANC, KREMLYAKOVA, and HOLY MHPI* by MOSCOW ART INDUSTRIAL INSTITUTE.
Russia in general has shown how the importance of sustainability topic has grown in the country recently. Take for example the Vtoroe Dykhanie NPO – the largest non-profit organization in Russia, engaged in the collection, sorting, redistribution and recycling of clothing at any stage of the garments natural lifespan. Or Authentic Linen Brand KOTOMÂ, an authentic linen brand from the ancient city of Kostroma on the Volga River. The brand's team is committed to ethical production and embodies the spirit of research into Russian culture and nature in linen garments.
With the assistance of virtual models, designers and entrepreneurs, this unique event brought together an uncompromising vision of a sustainable fashion future – a vision that, it seems, is shared across continents and generations of designers.
Most of Moscow's local smaller brands are, in fact, already sustainable or use repurposed textiles and full-scale clothes – SVALKA second store, for example, gathers throwaway furniture and clothing, and after sorting, items are sent for sale to their own chain of stores.
Russia is no stranger to the effects of wasteful production and consumption. More than 90% of waste in Russia is brought to landfills. In total, about 70 mln tons of waste are brought to landfills every year. In Russia there are a total of about 1000 municipal solid waste landfills, 5500 authorized landfills, and 17000 unauthorized landfills. Disposal sites cover 4 million hectares and grow by 10% annually. Most landfills are outdated and pose challenges to the environment and the surrounding population.
Global Talents Digital event are particularly timely this year, when the public attention is directed at the industry leaders, who are responsible for showing the right path forward to a sustainable future.
This first step – starting with digital presentations out of Moscow – is but an initial taste of the future to come.
About Fashion Studio Mag
The post Crafting A Better Tomorrow: Moscow Leading The Change For Industry-Wide Sustainable Fashion (Source: Fashion Studio Mag) first appeared on PRUnderground.
Press Contact
Name: Eleonora

Phone: +1 226 985 4779

Email: Contact Us
Original Press Release.