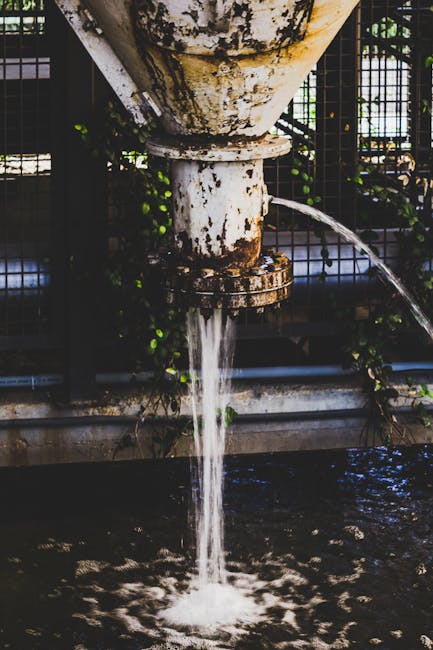 Photo by Fabio Lima
Originally Posted On: https://www.lifeinabreakdown.com/why-your-home-has-sprung-a-leak-and-how-to-fix-it/
One thing that you'll soon find out about any home, even if it's been recently built from the ground up, is that things can sometimes break in them. For the most part, we usually deal with simple to fix issues like blown light bulbs or blocked sinks.
But, there will come times where something sinister might occur, such as a water leak. At first, you might not even notice it happening. However, over time, it can develop into a significant issue that might damage flooring, ceilings, floorboards, and plaster.
If your home develops a water leak, you'll want to know why it's happened and how to get it sorted out. The following information, hints, and tips will ensure you know what to do for any future water leaks in your abode:
WHY YOUR HOME HAS A SERIOUS WATER LEAK
In all modern homes, you'll have water going into your property and water leaving it.
The former is known as your freshwater supply and gets used for taps and toilets. The latter consists of grey water (dirty water from kitchen appliances, sinks, baths, and showers). You've also got blackwater or sewage – the wastewater from your toilets.
It's usually easy to identify what type of water is leaking in your home. Of course, you'll be wondering why you've got such a leak in the first place! The primary reason for water leaks is due to worn pipes and pipe fittings.
Metal copper pipes can corrode over time and cause pinhole leaks that develop into bigger ones. Plastic pipes tend to last longer, but sometimes heat or accidental damage can cause them to split and rupture.
HOW TO FIX WATER LEAKS
When you identify a water leak, the first step is to stop that leak from continuing. If you've got mains water leaking in your home, it makes sense to isolate the supply by turning off the valve.
For greywater or blackwater, the answer is to stop using the toilet, sink, bathtub, or shower that causes the leaks. Next, you'll need to do some investigation work to discover the exact source of the problem.
You can either start dismantling things like vanity covers or tiles yourself. Or, you can call a plumber to do that for you. Plumbers will, of course, know how to fix the problem, and so it can be a good idea if you're not confident of performing a repair yourself.
If you have a leaking toilet, for example, you might take the opportunity to have a new one fitted if yours is old and outdated. Learn more about plumbers and the types of installation work they can do for you at your home.
DEALING WITH THE AFTERMATH
Lastly, a small water leak, such as an infrequent drip, is seldom likely to cause any permanent damage. But, if you've had water gushing from a supply pipe, for example, you'll need to deal with the aftermath once your plumber has fixed the problem.
For most people, that usually involves contacting their home insurance companies and making a claim for the repair work. That's because some repairs can cost thousands and be beyond the financial reach of many home dwellers.
Thanks for reading – and good luck!