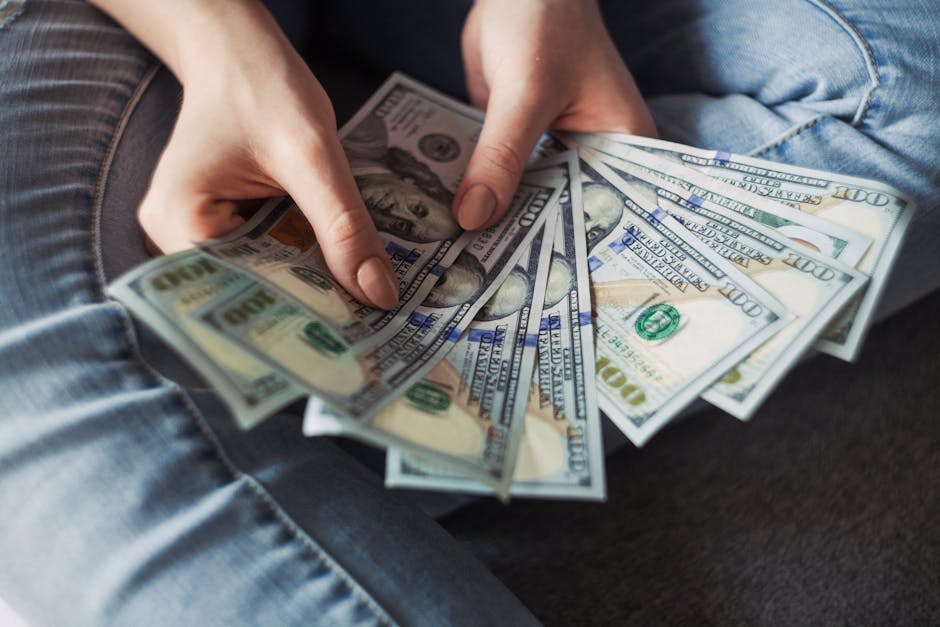 Photo by Alexander Mils
Originally Posted On: https://peoplejoy.com/repaying-student-loans/
Education in America is expensive, ranging from tens of thousands to hundreds of thousands of dollars for a four-year college. To afford the education we need, many of us take out loans. Some of us must rack up even more debt by going to grad school to get a professional edge or simply fulfill licensure requirements. After years of paying back these student loans, borrowers inevitably find themselves asking, "Is repaying student loans faster possible?" Before we get to the answer, an even more important question is, "Should I make extra student loan payments?"
If you're working toward student loan forgiveness, the answer may be no, as it may not make financial sense and can hinder your progress toward forgiveness. Consider your situation and your forgiveness plan's requirements to see if paying more than the monthly minimum is advisable.
If you know paying off your loan ahead of time won't have negative consequences, then the most obvious advice is to pay more each month toward the principal on your student loans. The tricky part is finding the extra cash to send.
Here are five tips on how to do just how to do that, so you can repay your student loans faster than you ever thought possible.
Tip #1: Dust off the Budget
It's time to bring the budget back with purpose. It's the easiest way to know how much you're spending, where you can save and where you can divert money to throw toward your student loan debt.
Pen, paper and envelopes will do just fine as a budgeting method as long as you have all the right categories. For those more tech-inclined, apps like YNAB and Mint will do the heavy lifting for you.
Whatever budgeting method you choose, consider where you can tighten the budget to free up some cash. Also think about the sacrifices you're willing to make for repaying your student loans. You don't have to make any, but the more you do, the faster you'll pay them off.
Tip #2: Pay Your Student Loan First
If you wait until the end of the month to see if there's extra money in the budget for your student loans, there probably won't be any. Parkinson's law applied to money matters means our expenses expand to fill the money we have available.
Unless we intentionally set money aside on payday for repaying student loans, we'll most likely use it for something else. So, consider scheduling your student loan payments to coincide with your pay cycles.
Tip #3: Have Your Employer Pay for You
The number of companies giving student loan repayment benefits doubled between 2018 and 2019, and will most likely soar within the next few years. Several companies already partner with PeopleJoy to bring student loan repayment benefits, including:
Campus Philly
Public Prep
RubiconMD
SKF USA
The Goddard School
The HistoryMakers
Check with HR to see if your workplace offers this benefit. It could be one of the most lucrative conversations you have with them.
Many companies are expanding their student loan benefits to include more than the traditional direct contribution, such as by offering student loan advising services.
PeopleJoy, for example, has its own virtual student loan assistant named Ed that anyone can use for free to find out where and how much they can save on federal and private student loans. Ed uses a borrower's loan information and basic financial details to design a personalized and free student loan analysis.
Tip #4: Divert Any Extra Money Toward Repaying Student Loans
Extra money? Who has extra money? You'd be surprised how much additional cash beyond the expected monthly income you can scrape together throughout the year for your student loans.
"Spare" paychecks:

 Typically, you'll set a monthly budget and use your weekly or biweekly paycheck to pay for that month's expenses. But a few times a year, they'll be an extra pay cycle in a month. Applying that paycheck toward your student loan is an easy way to make a dent in your student loan balance without changing your lifestyle.

Salary Raises:

 Applying your raises toward your student loans is another painless way to make quick progress on your student loan balance without feeling deprived.

Birthday cash:

 Ask for money instead of other types of birthday gifts, and use that for repaying student loans.

Sell stuff you don't want or need

: Downsize and minimize for less clutter. Your mental health will thank you, and your student loan balance will shrink if you apply the money you earn to your account.

Start a side hustle:

 We're living in a gig economy. Why not try a side hustle and see where it takes you? If anything, you'll get extra income to pay off your loans.

Tax refunds:

 Save your tax refund—and stimulus check if you still haven't received yours—for your student loans.

Other paid-off debts:

 Finished paying off a debt? Take what you were paying and apply it toward your student loans.
Tip #5: Refinance Your Student Loans
Is your credit profile today better than it was when you applied for your college loan? The higher your credit score, the better APYs you can get when refinancing your student loans. This means you can make the same monthly payment yet be repaying student loans quicker because a greater portion goes toward the principal.
It's possible to refinance private or federal loans. However, refinancing your federal loans means you'll lose any benefits attached to it, such as Public Service Loan Forgiveness or income-driven repayment.
Ed, our A.I. student loan assistant, is helpful here. Ed compares how much you can save on student loans through refinancing or enrolling in federal programs based on your unique financial situation and loan type. And because Ed works with various lenders, you can shop around and see who has the lowest interest rates.
Try Ed today for your free evaluation, and be one step closer to getting rid of your student loans for good.