Builders Service Company is now offering ASCEND Composite Cladding by Alside, as an option for full home siding replacement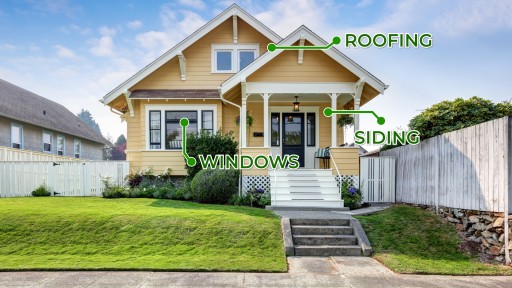 SEATTLE - November 3, 2020 - (
Newswire.com
)
​Builders Service Company, a family owned and operated Seattle siding contractor company out of Auburn, Washington, announces its newest home siding product as one of the best on the market. Builders Service Company is a premier distributor of ASCEND Composite Cladding by Alside, a siding solution that integrates beauty, performance and easy installation for the best cladding materials on the market to date. 
Why ASCEND Composite Cladding not only works, it performs 
The unique cladding technology unique to ASCEND Composite Cladding by Alside begins with distinctive tall exposures and the deep grain look and feel of real wood. ASCEND captures the versatile aesthetics of today's homeowners while allowing quicker job completion by a Seattle siding contractor. Unlike other siding products, ASCEND can be installed by fewer Seattle siding contractors working at a time so the project can be completed sooner.
After the installation by a quality siding contractor is complete, ASCEND doesn't just perform and look exceptional. It's built to last. With ASCEND, homeowners can expect decades of minimal maintenance and an industry-leading lifetime warranty for its exceptional commercial-grade performance. The highly trained and experienced contractors with Builders Service Company know this product well, and its Seattle siding contractors work quickly and efficiently.  
The owner of Builders Service Company Mason Ruppel was enthused about adding the new ASCEND Composite Cladding product line to its offerings. "We pride ourselves on using only the highest-quality materials and tools for all our jobs, whether it's siding, windows or roof replacement, and adding ASCEND Composite Cladding to our lineup is helping us continue that and provide only the best options for our customers' homes," Mason noted.
Builders Service Company has been in business for over 45 years here in Washington and offers premium siding, roofing and custom window replacement services throughout the entire state. Call 206-430-1927 or visit https://www.buildersservicecompany.com/ to contact the company and get started with home renovation needs.
Press Release Service by
Newswire.com
Original Source:
Local Contractor Announces New Siding Product