Kitchen Naturals is impressing Amazon customers with its premium bamboo foldable bread slicer. The convenient, mess-free product has earned the #4 spot for "Bread Machine Parts and Accessories" on Amazon's Best Sellers List.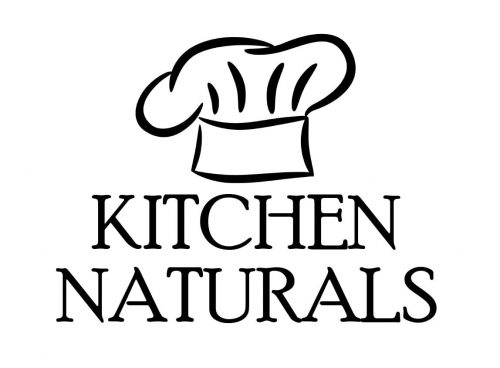 Aventura FL, FLORIDA, United States - December 1, 2020 —
Kitchen Naturals is happy to have secured the #4 position on Amazon's Best Sellers List in the category "Bread Machine Parts and Accessories" with its premium bamboo foldable bread slicer. The kitchen accessories brand has fast become a popular choice for customers looking to cut perfect toast slices for a nutritious sandwich or light snack on the go.
Find information about the bamboo foldable bread slicer at https://wwsbuy.com/.
"We, as people who are passionate about using only good products at our own kitchen, have one main goal to obtain: to provide our customers high-quality, useful, unique and beautifully designed kitchen accessories — affordable for everyone — which will make their life easier and will be at their service for years," says a spokesperson from the brand.
The brand's slicer arrives at a time when more families are choosing local, artisan bread over mass-produced grocery store products and as more people are experimenting with baking bread at home. However, cutting perfect, even slices of bread in a home kitchen has proven to be a challenge for many. Fortunately, the Kitchen Naturals bread slicer makes slicing bread at the desired thickness easy and mess-free.
"We found the perfect solution to cut uniform bread easily and quickly," the brand's spokesperson says. "Our bamboo foldable bread slicer with slicer guide for your homemade bread is ideal for all lovers of home baking." The company highlights the following features:
Made of all-natural bamboo
Slicer guide allows for three different sizes of toast: 1/2 inch, 3/4 inch and 1¼ inch
Cuts slices that fit into all toasters
Sturdy backstop secures bread and guides in place
Textured non-slip feet firmly grip the countertop
Crumb catcher makes cleanup a breeze
Designed for easy disassembly and storage
Includes a bonus elegant bamboo butter spreader and an artisan bread ebook
"It is our wish that being able to cut the perfect slice of bread at home without leaving a bread crumb mess all over the counter will encourage people to purchase or bake healthier, more flavorful bread options to make delicious and nutritious sandwiches for school, at work or when out on a road trip," explains the spokesperson.
Amazon customers have been eager to share their feedback on the brand's bread slicing guide. One satisfied user reports, "This is exactly what I was looking for. Shipping was really fast. First of all, the packaging: carefully and beautifully packaged. The packaging truly protects the product; it's very high quality. The slicer: it's easy to assemble and disassemble, made of solid and durable bamboo material with a delicious aroma. It looks very nice on the countertop; all my friends loved it."
The user continues, "You can choose the slice width from very thin to a thick slice, so it's very convenient to cut a slice of your desired thickness. It comes with a cute bamboo butter spreader — that turned out to be my husband's favorite part. The crumb catcher is just perfect; cleanup is very easy, and [it] comes with a pretty bag to store it. Absolutely love it."
Please visit the company's official website or its Amazon storefront for more information about Kitchen Naturals' bamboo bread slicer.
###
https://youtu.be/P01ZmTotcUU
Facebook: https://www.facebook.com/WWSBUY
Youtube: https://www.youtube.com/channel/UCgRf453mmcqWhiUOw3RTE9g
About Us: World Wide Smart Buy is a family-owned kitchen accessories business started in 2018. As people who are passionate about using only good products in our own kitchen, our ultimate goal is to provide our customers with high-quality, useful, unique and beautifully designed kitchen accessories that are affordable for everyone and will last for years.

Contact Info:
Name: Eitan Maler
Email: Send Email
Organization: WORLD WIDE SMART BUY LLC
Address: 2875 NE 191 Street, Suite 601, Aventura FL, FLORIDA, 33180, United States
Phone: +1 234-217-3816
Website: https://wwsbuy.com/
Release ID: 88988017