What Can the FINX FinTech ETF Do for You?
January 12, 2021 at 13:01 PM EST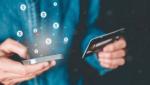 Financial technology could pay investors back in gains for the remainder of 2021. They may want to consider the Global X FinTech ETF (FINX) as the space continues to grow. "Coronavirus created quite a disruption to the global economy in 2020, and complications still linger," a...