Betting on BDCs? Get Important Details on BIZD.
July 28, 2021 at 10:30 AM EDT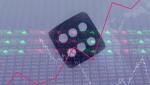 Years of depressed interest rates on government bonds are sending income investors scrambling, with many embracing alternative sources of yield, including business development companies (BDCs). Known for high yields, BDCs make loans to small and medium enterprises, many of which carry junk credit...