Are Inflation ETFs the Craze Right Now?
November 01, 2021 at 16:49 PM EDT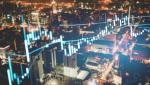 Inflation may currently be a hard focus for many advisors and investors with the looming Fed meeting this week to discuss tapering off the stimulus bonds, but recent data shows that investors have been hedging against it for the past year. Americans' view of the economy has taken a downward dive,...