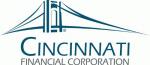 CINCINNATI, Nov. 16, 2012 /PRNewswire/ -- Cincinnati Financial Corporation (Nasdaq: CINF) – Cincinnati Financial Corporation's board of directors, at today's regular meeting, added a fifteenth seat, appointing Dirk J. Debbink to the board and as a member of the audit committee, effective immediately.
Debbink, retired U.S. Navy Vice Admiral, rejoins the company's board after resigning in June 2008 to accept his appointment as Chief of Navy Reserve and Commander, Navy Reserve Forces. He retired from the Navy in September after 35 years of service. Debbink is chairman and chief executive officer of MSI General Corporation, a privately owned design/build firm in Oconomowoc, Wisconsin.
Steven J. Johnston, president and chief executive officer, commented: "We are honored to have Dirk rejoin our board. Our shareholders benefit from our strongly engaged board of directors who share their perspectives from a wide variety of experiences. Dirk has achieved outstanding success with his independent business in Wisconsin and with his service to our nation. His leadership and experience in both realms will add even more depth to board and management discussions."
Cincinnati Financial Corporation offers business, home and auto insurance, our main business, through The Cincinnati Insurance Company and its two standard market property casualty companies. The same local independent insurance agencies that market those policies may offer products of our other subsidiaries, including life and disability income insurance, annuities and surplus lines property and casualty insurance. For additional information about the company, please visit www.cinfin.com.
| | |
| --- | --- |
| Mailing Address:              | Street Address: |
| P.O. Box 145496                | 6200 South Gilmore Road |
| Cincinnati, Ohio 45250-5496         | Fairfield, Ohio 45014-5141 |
SOURCE Cincinnati Financial Corporation