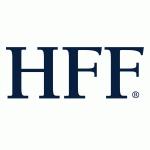 Holliday Fenoglio Fowler, L.P. (HFF) announces that it has arranged $111.5 million in first mortgage financing for 80 Guest Street, a 245,720-square-foot, trophy office and lab property situated in the Boston Landing master-planned development in the Allston/Brighton neighborhood of Boston, Massachusetts.
HFF worked on behalf of the borrower, NB Development Group, to secure the fixed-rate loan through MetLife Investment Management.
Designed by famed architecture firm Elkus Manfredi, 80 Guest Street was the second asset to deliver in Boston Landing in September 2016. Home to New Balance's world headquarters, Boston Landing has emerged as the city's newest live-work-play district and will ultimately comprise 1.9 million square feet of office, retail, residential and hotel space when fully built-out. The project has a dominant presence along the Massachusetts Turnpike feeding into Boston's central business district and direct access to the MBTA Boston Landing commuter rail station on site. 80 Guest Street features eight floors of high-ceiling, office and lab space averaging an open 28,000-square-foot floor plate above 15,000 square feet of amenity retail.
The property is fully leased to four office tenants and three ground floor restaurant tenants, including Bose, Boston Bruins, Roche and Proteostasis.
The asset also consists of a 55,000-square-foot ice rink complex, known as the Warrior Ice Arena, which serves as the practice facility for the Boston Bruins NHL franchise.
The HFF debt placement team was led by executive managing director John Fowler, senior managing director Riaz Cassum and associates Sam Campbell and Henry Schaffer. Jim Halliday, managing director of NB Development Group, and Kevin Doyle, treasurer at New Balance, led the borrower team in the transaction.
About New Balance Development Group
NB Development Group is acclaimed for creating some of the country's most widely recognized and successful athletic centers, as well as multifaceted developments that include and combine retail, residential, hotel, and office uses. Today, NB's strong, local portfolio, is comprised of a diverse array of major athletic training facilities, mixed-use developments, outlet retail, multi-family spaces, corporate headquarters, hotels and restaurants, and a parking garage.
About HFF
HFF and its affiliates operate out of 26 offices and are a leading provider of commercial real estate and capital markets services to the global commercial real estate industry. HFF, together with its affiliates, offers clients a fully integrated capital markets platform, including debt placement, investment advisory, equity placement, funds marketing, M&A and corporate advisory, loan sales and loan servicing. HFF, HFF Real Estate Limited, HFF Securities L.P. and HFF Securities Limited are owned by HFF, Inc. (NYSE: HF). For more information, please visit hfflp.com or follow HFF on Twitter @HFF.
View source version on businesswire.com: https://www.businesswire.com/news/home/20190624005606/en/
Contacts:
RIAZ CASSUM
HFF Senior Managing Director
(617) 338-0990
rcassum@hfflp.com