Will a Biden Presidency Be a Boon for High Yield Bonds?
October 13, 2020 at 21:20 PM EDT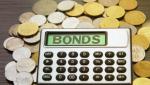 A win for Democratic hopeful Joe Biden in the upcoming U.S. presidential election could be a boon for high yield bonds, according to a recent MarketWatch article. A so-called "blue wave" could have high yield bond investors seeing green. "If Democrats take over the White House and...