Gian Ferrente is well-known for its outstanding craftsmanship. It places considerable emphasis on using top-quality leather and materials in its products. Gian Ferrente is the perfect choice for young working gentlemen who want to carry their devices, belongings, and perhaps other various small items in a bag influenced by Italian designs and culture.
(PRUnderground) June 9th, 2021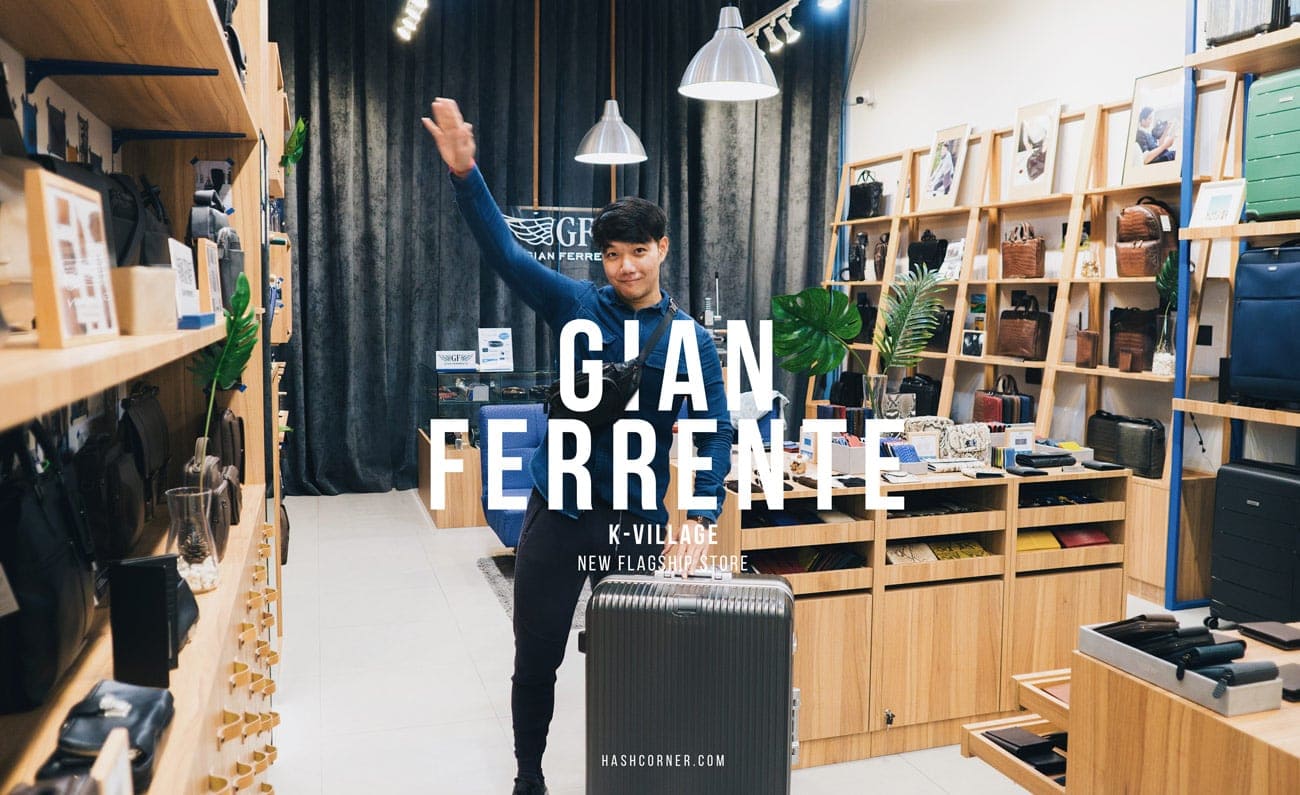 Gian Ferrente has been well known for producing leather goods of top-notch quality and has the experience of over 39 years to back their reputation. This brand started in 1982 and, ever since then, it has been collaborating with Italian designers to produce leather bags, leather cases, wallets, luggage, etc. For years, Gian Ferrente has been receiving appreciation for its exceptional work and craftsmanship skills in producing premium leather products. Their newest leather collection of 2021 includes RFID slim wallets which come in 3 types; slim, slim plus, and slim clip. It also includes a cardholder, a laptop briefcase in which the largest size is a 15-inch MacBook, two sling bag designs, and one tablet bag.
The insides of the briefcase, sling bag, and tablet bags are specially crafted with a soft sponge for good preservation of what is inside. As usual, the Gian Ferrente products are highly convenient and have a lot of zippers and pouches for exceptional organization. All these products come in 3 colors, black, brown and navy. These products can be customized according to the liking of the customer.
Their company has a skilled expert for every job, from pattern-making to leather carving and from weaving to trimming; professionals who are the finest at what they do handle even the smallest specifics. Gian Ferrente focuses on selecting the best quality leather for the best possible products for males looking for a handy and spacious bag or wallet that can fit everything inside it magically.
Gian Ferrente has always been interested in the relationship between organic materials and an artisan's heartfelt touch. They have looked at the virtuous offering from nature which needs refining to ensure its perfection. Gian Ferrente carefully selects a diverse range of high-end imported leather for each product line. Each leather style seems to have its own distinctive features, such as texture, design, shade, smoothness, and durability. Gian Ferrente adheres to a 100 percent authentic leather scheme, ensuring that any product they offer is made entirely of leather. Cow leather, lamb leather, exotic leather including; stingray, caiman, crocodile, alligator and, pythons are among the leathers they use. The majority of the leather they use comes from Italy.
Gian Ferrente's leather goods are well-known for being a perfect masterpiece in the form of an economical global-quality product made by local experts thus incorporating, classic Italian fashion culture. Their goods are exported and sold in many nations, including the United States, Japan, and other European and Middle Eastern countries, due to their high-quality standards. Their leather collection includes; bags and wallets suitable for work, travel, and sports. Other than leather goods, they also sell body wear and footwear, travel essentials, luggage, belts, and newly introduced copper-infused anti-virus masks. Any collection by Gian Ferrente undergoes strict quality control. Its high efficiency is a hallmark of the J and P Intertrade company limited's fine reputation. The idea of a unique tool is represented by their wing symbol. They think that the right bag can make a man's life so much easier. Gian Ferrente is an ideal functional accessory for a better work-life balance, as shown by the symmetrically balanced wing.
About Gian Ferrente
Since 1982, we had been collaborating with Italian designer in producing leather bags, from pattern making to leather cutting, and from sewing to edging. Renowned for its exceptional craftsmanship technique, Gian Ferrente emphasizes on choosing the finest leather and material for our products. Inspired from Italian designs and culture, Gian Ferrente is designed for young working gentlemen who are looking for THE bag that can fit their gadgets, valuables and miscellaneous belongings
The post The 2021 Gian Ferrente Leather Collection For Urban Lifestyles Is Out In Stores Now first appeared on PRUnderground.
Press Contact
Name: Andy S.

Phone: + (66) 2 816-3182-5

Email: Contact Us

Website: https://www.gianferrente.com/
Original Press Release.